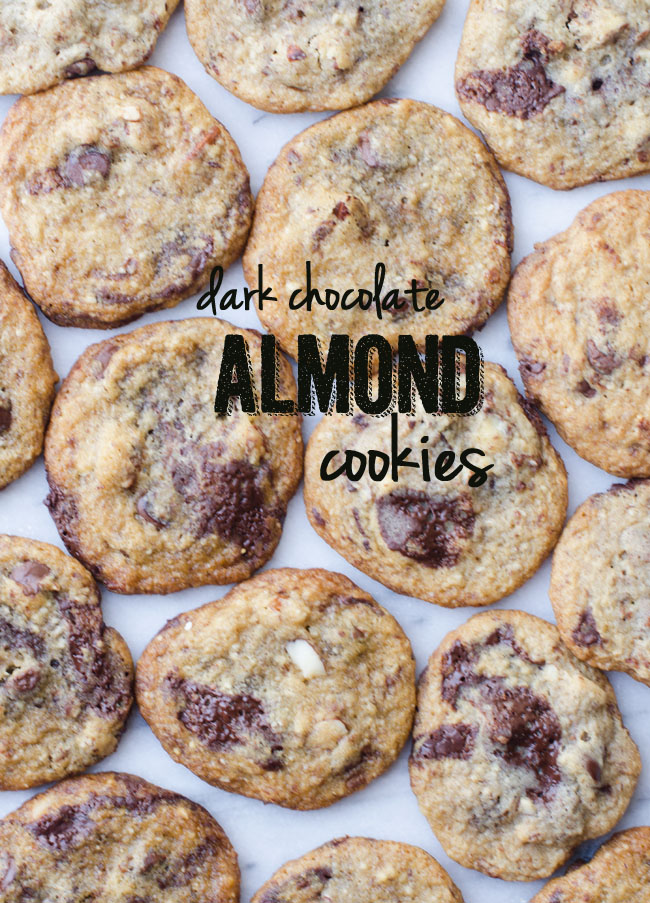 I'll admit that when I want a cookie, I don't stray very often from the traditional chocolate chip variety. I have my go to recipe from Demolition Desserts
that's slightly crisp on the outside with perfectly chewy innards, and the only time I'll mess with it when I'm feeling a little nutty in which case I'll brown the butter. On occasion, I will try another recipe if it's really intriguing, but the only time I'll share it with you is if it's exceptionally delicious. These cookies are exceptionally delicious.
These started out as Milk Chocolate Hazelnut Cookies from the Flour Bakery Cookbook
, and after several transformations, became Dark Chocolate Almond Cookies. There's almond meal in the batter, yo! Also, I couldn't decide between chopped bittersweet chocolate that gets all melty and gooey in the cookies or chocolate chips that hold their shape, so I threw in a combination of both.