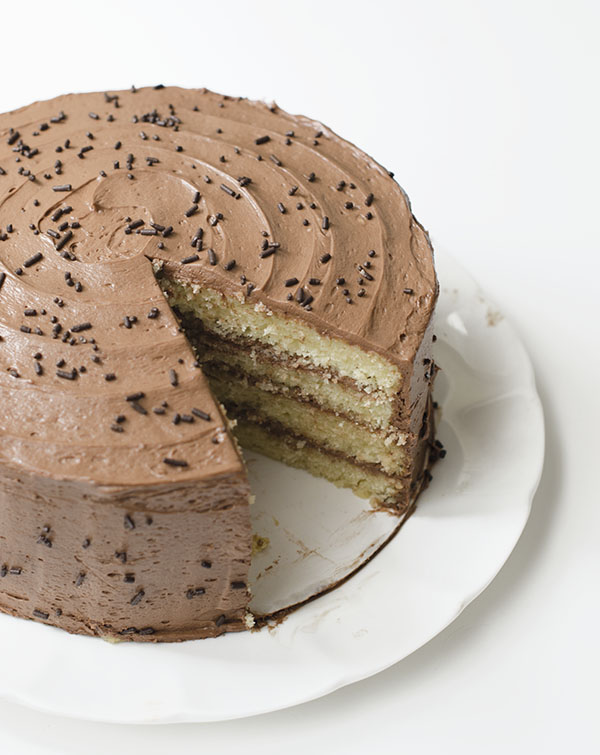 Hi friends! It's been too long since I've been able to post here. I have lots to share with you, including a recipe as well as a few "real life" things. The biggest thing that has kept me away from the blog has been a move- into a house! Yes, I bought a house! I can't actually find a lot of my baking equipment, my internet is having all kinds of problems, but I have a house!
Also, I got engaged! This was probably the most unexpected, because I have the sneakiest fiancé on the planet, and I had no clue. Aaron and I met almost four years ago while we were both training for a 5k. Over the years, we have done several 5ks, some 10ks, and a few half marathons. Running has been a big part of our lives, so it was really fitting when Aaron proposed to me while I was running with a friend at White Rock Lake in Dallas. I thought it was just an ordinary Sunday morning run, so imagine my surprise when I saw Aaron waiting there for me a mile into the run, with flowers and a ring!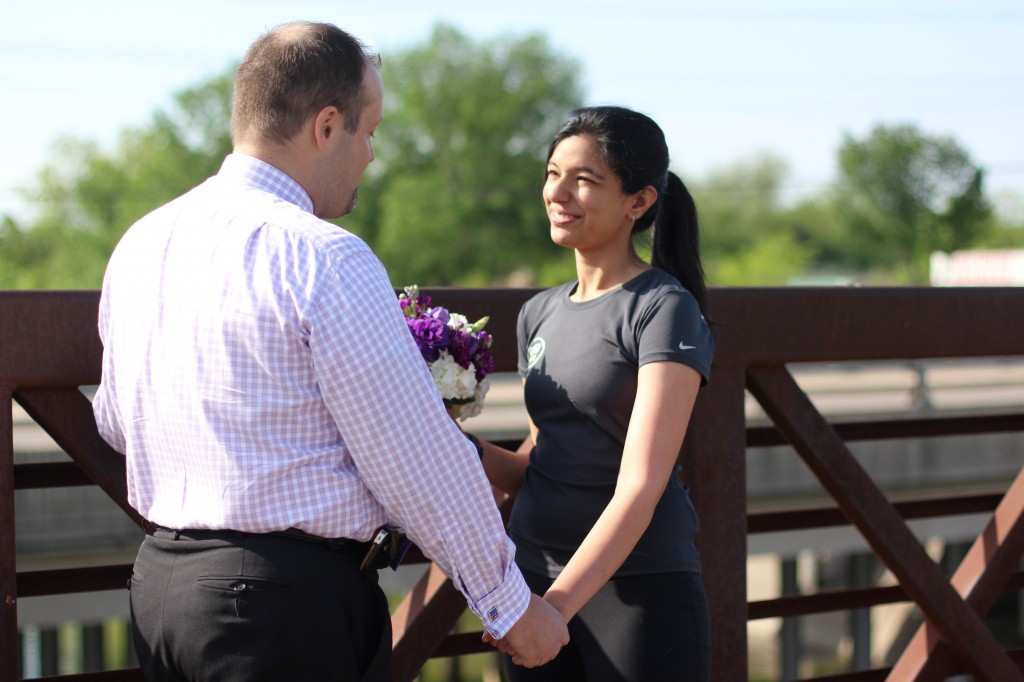 As last but not least, we have a new addition to the family. No, no babies. But we did adopt a dog. His name is Bigsby, and he is the sweetest pup on the planet! I've wanted a dog ever since I was a little kid. It only took 31 years, but it finally happened. Welcome to the family, Bigsby!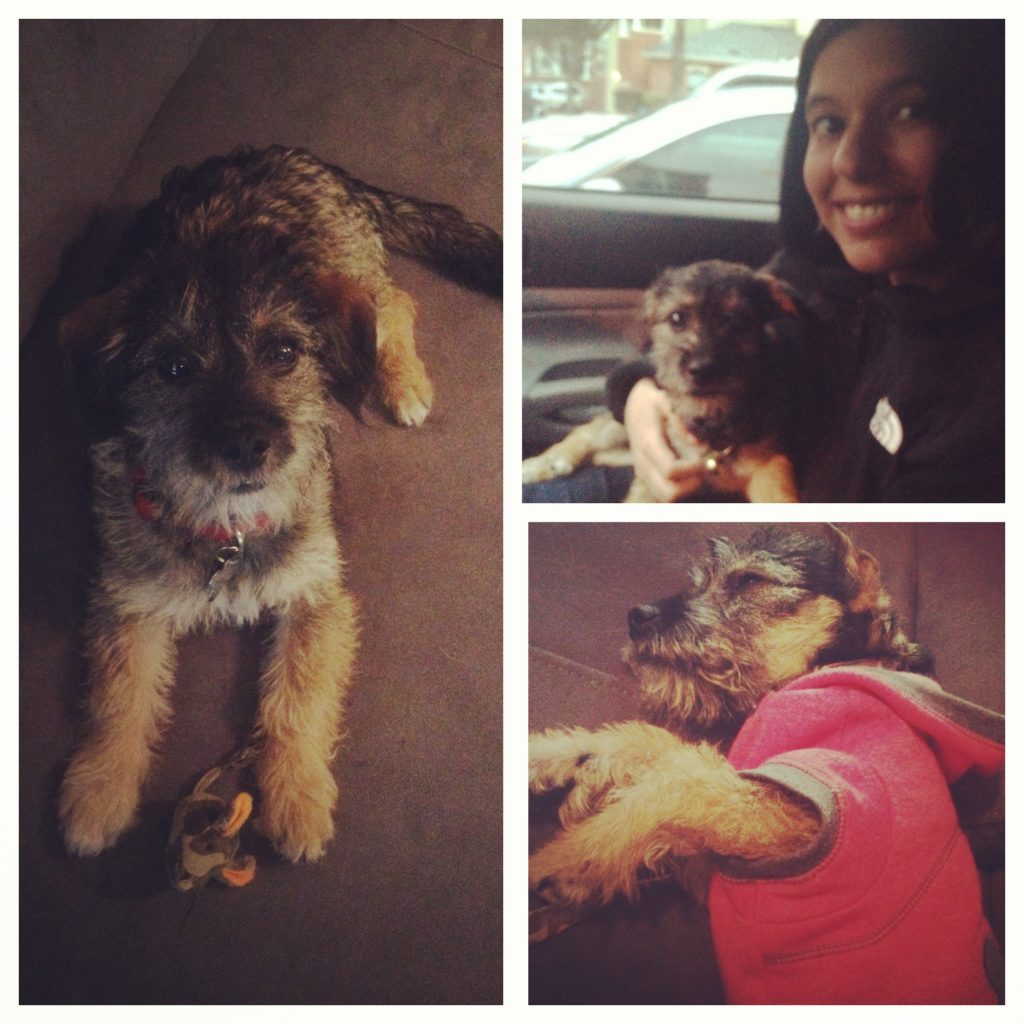 These last few weeks have been so crazy, I've hardly had time to bake, but I did manage to squeeze in a celebration cake before the move. I chose a yellow cake with a chocolate cream cheese frosting. To be honest, the chocolate cream cheese frosting happened more out of necessity than intention. I was running low on butter, and I didn't want to go to the grocery store before the move, so I threw a block of cream cheese into the frosting. As it turned out,the tanginess of the cream cheese was a perfect match for the sweet yellow cake.
I'll have my kitchen up and running again soon, but in the mean time, enjoy this cake!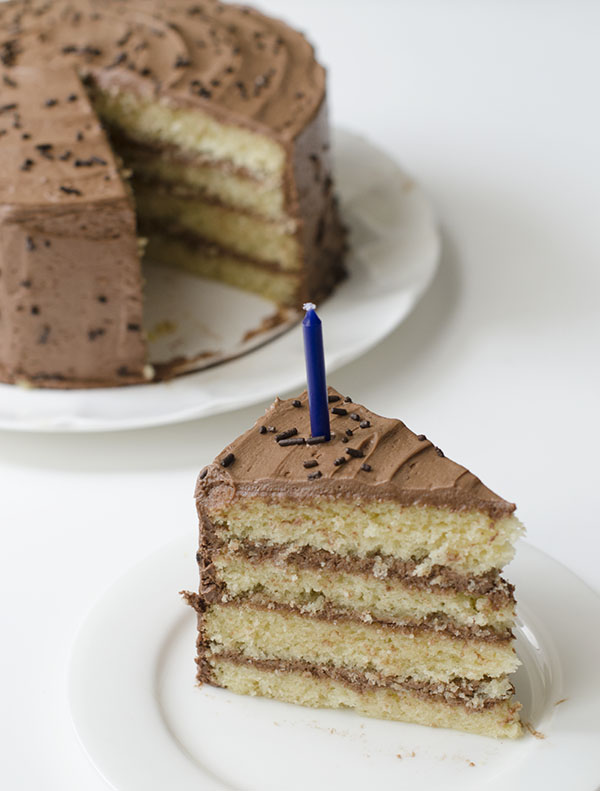 Yellow Birthday (or other celebration) Cake with Chocolate Cream Cheese Frosting
Ingredients
For the cake:

2 1/4 cups (292 grams) all-purpose flour
1 tablespoon (15 grams) baking powder
1/4 teaspoon salt
12 Tbs. (1 1/2 sticks, 170 grams) unsalted butter, at room
temperature
1 3/4 cups (175 grams) granulated sugar
2 teaspoons (10 ml) vanilla extract
3 eggs
1 1/3 cups (320 ml) buttermilk

For the frosting:

8 ounces (227 grams) cream cheese, at room temperature
1/2 lb (227 grams) unsalted butter, at room temperature
4 ounces (113 grams) bittersweet chocolate, melted and slightly cooled
3 1/2 cups (438 grams) powdered sugar
2 teaspoons (10 ml) vanilla extract
pinch of salt
Instructions
For the cake:

Preheat the oven to 350 degrees. Grease two 8x2 inch round baking pans and line the bottoms with parchment paper.
In a medium bowl, sift together the flour, baking soda, and salt.
In the bowl of a stand mixer (or with an electric mixer), beat the butter and sugar together on medium until creamy (about 3 minutes). Scrape down the sides of the bowl. Add each egg in one at a time and beat to combine after each one. Scrape down the sides of the bowl after each addition.
Add 1/3 of the flour mixture and beat one low speed until just combined. Add 2/3 of the buttermilk, and beat on low until incorporated. Add another 1/3 of the flour mixture, the remaining amount of buttermilk, and the last 1/3 of the flour mixture, beating on low after each addition. Do not overmix.
Divide the batter between the cake pans (I used a scale for this) and bake for 30-35 minutes, or until a toothpick inserted into the cake comes out clean.
Let cool on wire racks for 10-15 minutes. Invert the pans onto the wire racks to remove the cakes, and let cool completely.

For the frosting:

Beat the cream cheese and butter on medium speed until thoroughly combined, about 3-5 minutes.
Add the melted chocolate and beat on medium low until incorporated.
Add the powdered sugar, and beat on the lowest speed until just combined. Turn the mixer up to medium and beat for an addition 3 minutes.
Add the vanilla and salt and beat to combine.

Assembly:

Optional: If you want a 4-layer cake, divide each layer of cake in half with a serrated knife.
Place one layer of the cake on an 8-inch cake board. Place a dollop frosting on top, and spread evenly with a palette knife. Place the second layer on top of the first, followed more frosting, and spread evenly. Do the same with the third layer. Place the fourth layer on top and put a generous scoop of frosting on the top of the cake. Spread evenly across the top of the cake. Work your way around the sides until the entire cake is covered with a thin layer of frosting. I find that a turntable is helpful when frosting a layer cake. Let the crumb coat set in the fridge for about 30 minutes.
Once the crumb coat has set, spread a thicker layer of frosting on the top and sides of the crumb coat to create a smooth finish.
http://cakemerchant.com/2013/05/08/yellow-birthday-or-other-celebration-cake-with-chocolate-cream-cheese-frosting/
Notes:
Cake recipe adapted from Williams Sonoma
Watch the cake carefully at the end of baking. This cake is dry and crumbly if over baked.
The frosting recipe is loose, and not suitable for piping. If you want a stiffer frosting, add more powdered sugar.