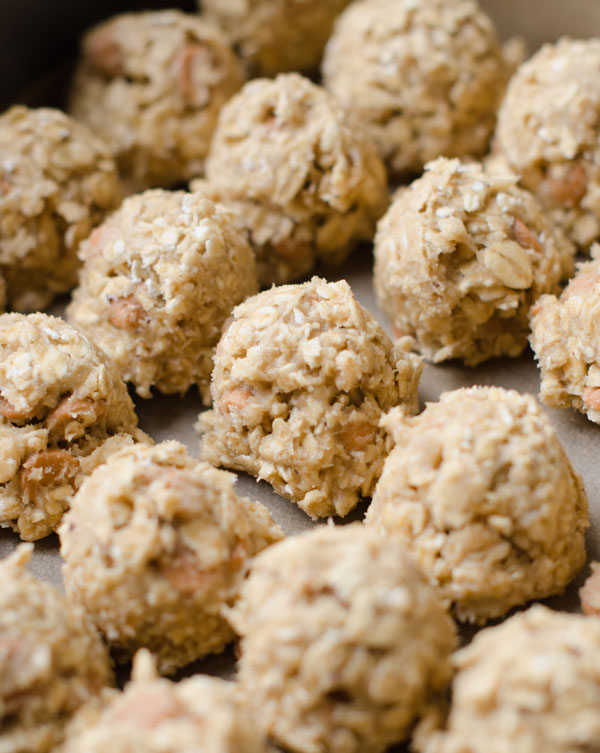 I know what you're thinking. You're going to tell me how to freeze cookie dough? Have you run out of ideas, Natasha? I was debating whether or not to even write this post, but when a friend told me that she had never thought of this and it changed her life (well, not quite, but you know what I mean), I figured it may be helpful to at least a few people. This is the method that I have been using to freeze cookie dough for as long as I can remember and it works like a charm, so even if you're skeptical now, keep reading. We'll be BFFs shortly.
So let's talk dough.
I have a complicated relationship with cookies (and dough). Here's why.
-I love them way too much, therefore I eat them way too much. Large batches of cookies do not stand a chance around me.
-I don't like day old cookies. I know this makes me sound like a snob, but I am. Only fresh out of the oven cookies for me, please.
-Every time I attempt to make cookies, Aaron steals half my dough, so I get less cookies. Sad face.
Freezing cookie dough solves all of these problems. Originally, I starting freezing cookie dough when I had to bake for large events. It helped me do a lot of the work in advance so I wasn't so stressed out the day of. I used to do the thing where I would roll it into logs, wrap it in plastic, and then cut it, but this way is so much easier.
All you do is make cookie dough like you normally would, and then take a cookie scoop and scoop it into little balls. Place the balls of cookie dough onto a parchment lined pan, stick the whole pan in the freezer, and freeze them until they become firm, about 10-15 minutes. (You can pack them in pretty tight. They break apart easily after they are frozen). Once they are firm, place them in a gallon sized freezer bag, and store the bag in the freezer. If you plan on freezing them for a long time, you can mark the date on the bag with a permanent marker. Mine never last long enough to approach an expiration date, though.
Pictured below: My favorite Oatmeal Scotchie recipe from Baking Bites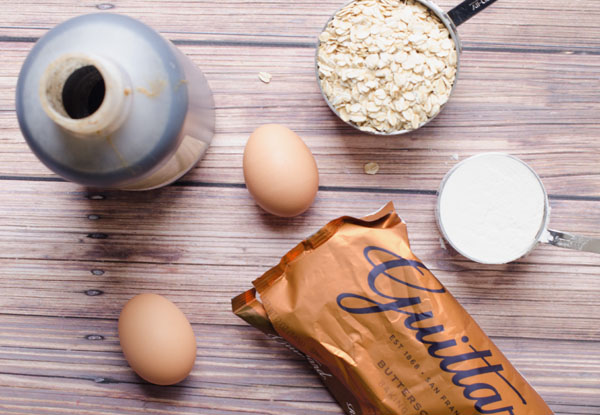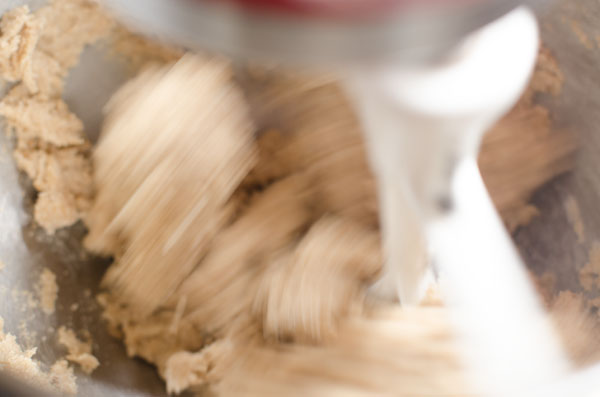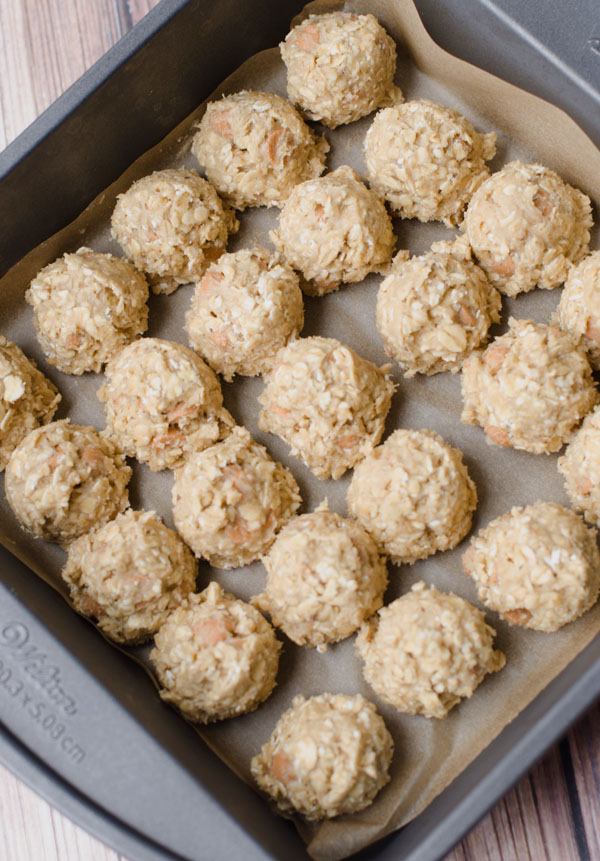 Now, whenever a cookie craving hits, I don't have to worry about Aaron stalking me with a spoon. The frozen dough balls are ready to go, and I usually just bake up a couple at a time in my toaster oven. You don't need to thaw them before baking, but you may need to add about a minute of extra baking time.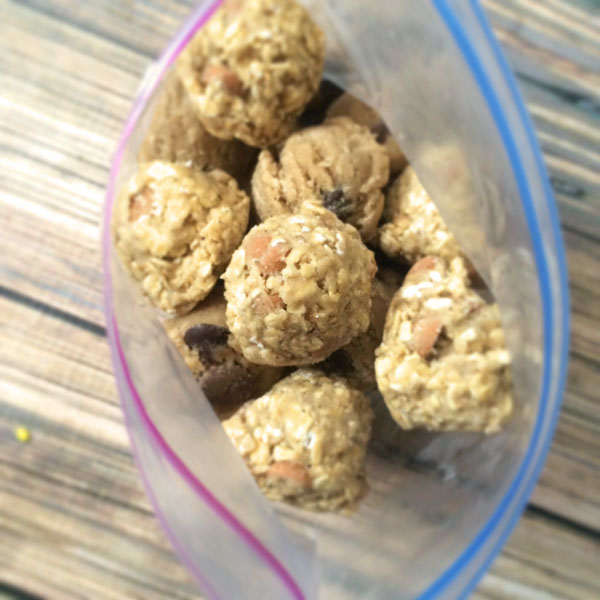 Luckily, Aaron has not figured out the amazingness of eating balls of cookie dough right out of the freezer. Not that I do that, or anything.