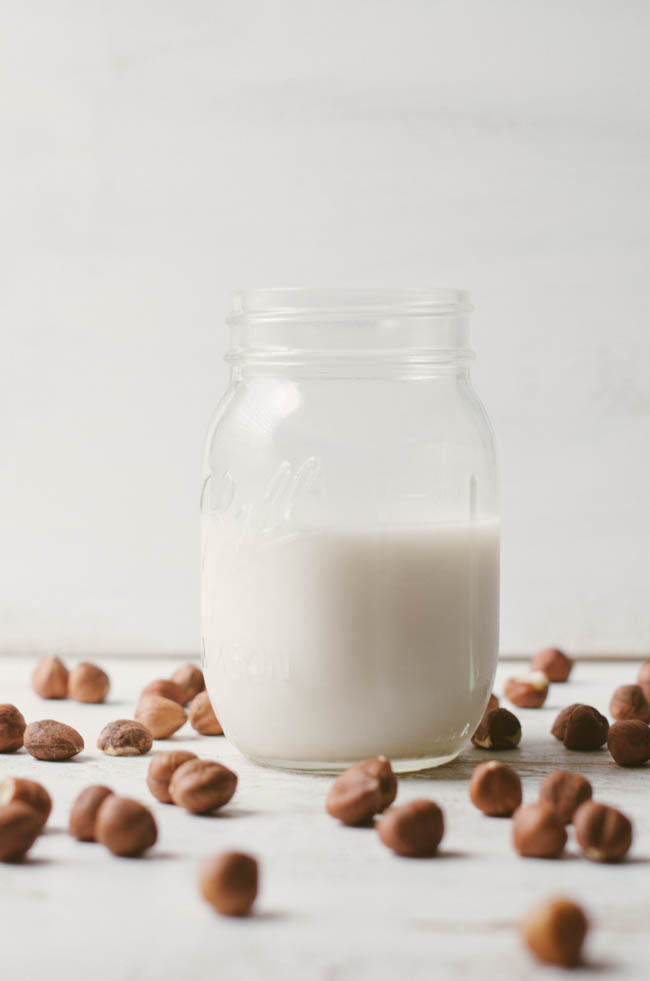 I know what you're thinking. What is the beige-y liquid and where is my cake? Don't worry, cake is on the way, but in the mean time, I'm bringing you my new favorite thing, toasted hazelnut milk. Ever since my vegan month, I've cut back significantly on dairy, but I've been spending a fortune on almond milk. Store bought almond milk can be expensive, flavorless, and makes a lame cappuccino. I hate lame cappuccinos.
My mom had been suggesting that I make my own almond milk for a while now and even sent me some cheesecloth in the mail, so I took the hint, made a batch, and I'm never looking back. Nut milk in everything! That sentence made me slightly uncomfortable.
I tried the next batch with hazelnuts, and got the idea from Smitten Kitchen's blog to make the batch after that with toasted hazelnuts. Mind blowing. Toasted hazelnut cappuccinos, lattes, mochas, milkshakes, hot chocolate, cold brew…the possibilities are endless. I may or may not have tested all of these.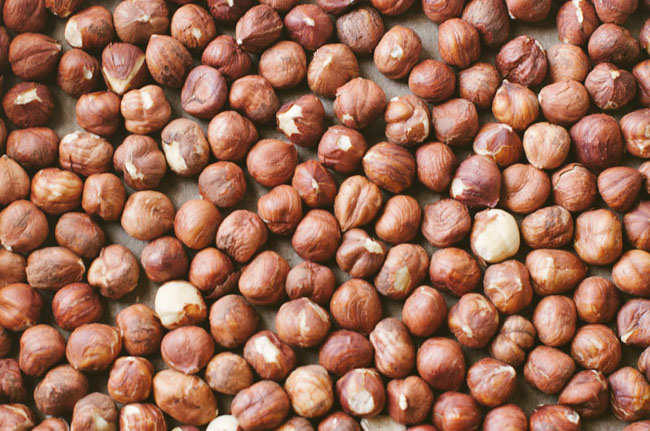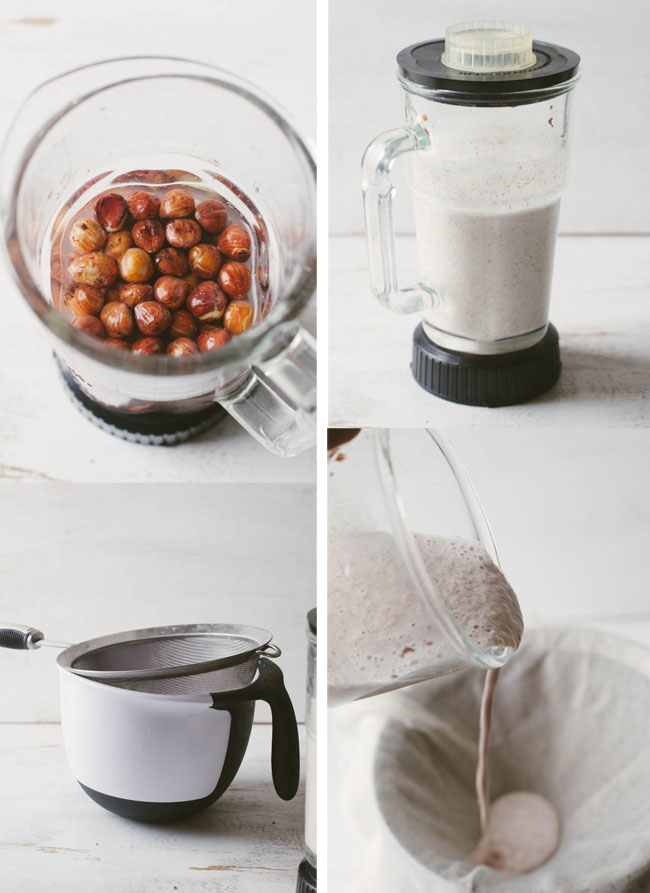 Most recipes I found use a ratio of at least 3 cups of water per one cup of nuts, which works well for drinking or using in cereal. For coffee creamer or making espresso based drinks, I would recommend a ratio of 1 1/2 cups of water to 1 cup of nuts. You can add any flavors to this that you like- a pinch of salt, a tablespoon or two of maple syrup or honey if you're not vegan, and/or some vanilla extract. I've even read some recipes where people blended this up with cacao nibs. I haven't tried it yet, but it's next on my list.
Oh, and don't forget to save the leftover hazelnut meal. Spread it out on a baking sheet, put it in the oven on the lowest setting for a couple of hours, and let it dry out, and if it gets clumpy, pulse it in the food processor a few times. I've got some fun recipes coming up with hazelnut meal, so stay tuned!
Ingredients
1 cup hazelnuts
1 1/2 - 3 cups filtered water plus more for soaking
Optional: pinch of salt, sugar, honey, maple syrup, vanilla extract
You will also need some cheese cloth or a nut milk bag.
Instructions
Preheat the oven to 350 degrees fahrenheit.
Place the hazelnuts on a rimmed baking sheet and spread them out in an even layer. Make sure they're not piled on top of each other and they have a little bit of wiggle room.
Toast the hazelnuts for 10 minutes and toss them around about halfway through.
Let the hazelnuts cool. You can skin them of you want, but I didn't bother.
Soak the hazelnuts in a large bowl or jar for 12-48 hours. If you soak them on the longer side, make sure you change out the water after 24 hours.
Drain the hazelnuts and place them in a blender with your desired amount of water.
Blend until the mixture is white (this may take 30 seconds or longer, depending on your blender).
Line a bowl with a fine mesh sieve and line it with cheesecloth.
Pour the hazelnut mixture into the cheesecloth and wring it out until you can't get any more liquid.
Stir in any add ins that you want and keep in an airtight container in the refrigerator for up to one week.
http://cakemerchant.com/2015/04/07/toasted-hazelnut-milk/
Adapted from Smitten Kitchen, The Kitchen Treaty, and Mom.