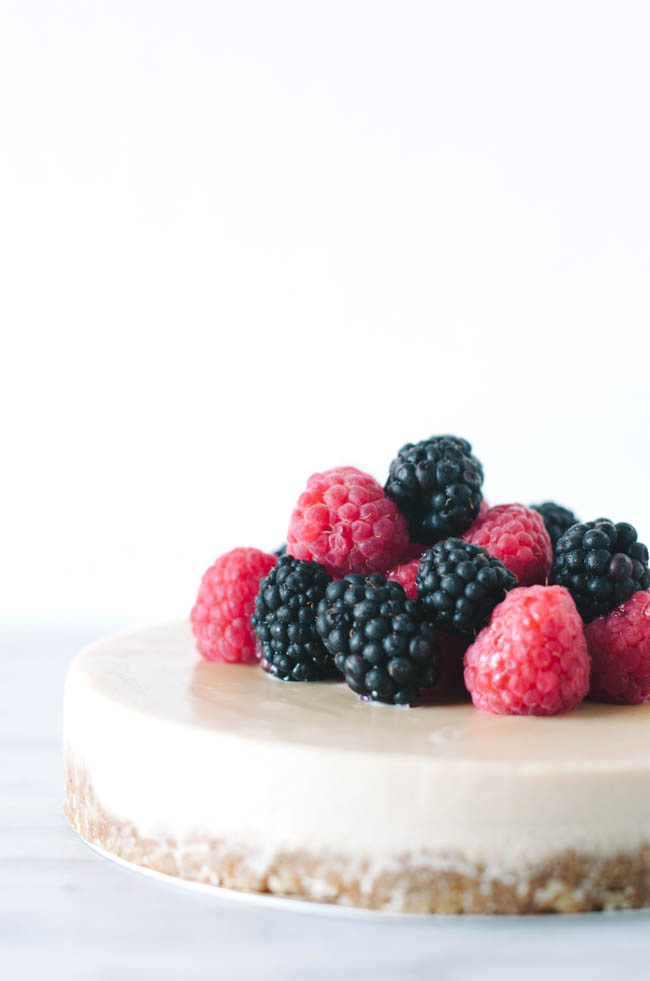 Confession: I've never made cheesecake that actually has any cheese in it. Does this mean I have to call it "cheezecake?"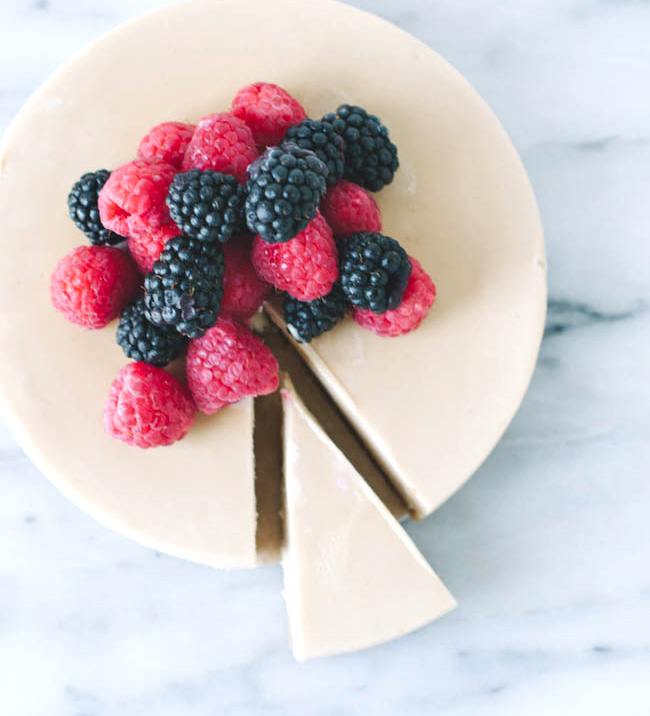 My fear of water baths is about as intense as my fear of pie crust, so I'm glad that this raw vegan cheesecake is one of the simplest desserts I've ever made. No rolling, no baking, no water baths. If you've been following my blog for a while, you know that I've been obsessed with raw pies an cheesecakes ever since my trip to Portland last summer, where I had the best pies and cheesecakes ever. They were raw, vegan, gluten free, and didn't leave me feeling like I had lead in my stomach the rest of the day. I've spent many many hours trying to recreate them.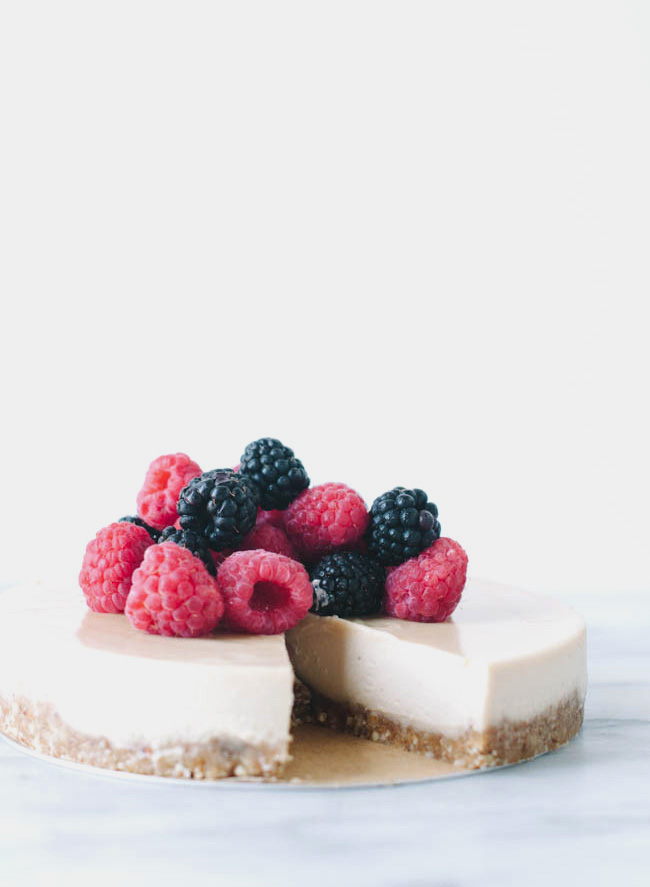 I'm not going to call it healthy, since nuts and coconut oil are full of fat. Let's just say it's easier to digest than regular cheesecake and fairly allergy friendly. I shared this dessert with a friend who is allergic to pretty much everything except tree nuts. The cashews in this are necessary though, since they give it the cheese-cakey texture, so substitutions won't work. Even so, I feel like it's a good option to bring to a dinner party where you have to navigate a lot of dietary restrictions. So turn off your oven, grab your blender, and let's make some chees(z)ecake!
Ingredients
For the Crust:

4 ounces (about 4 large) medjool dates
1/2 cup raw almonds
1/3 cup shredded unsweetened coconut
pinch of salt

For the Filling:

1 1/4 cup raw cashews, soaked in boiling water for 1-4 hours and drained
2 tablespoons non-dairy milk
2 tablespoons lemon juice
1/4 cup maple syrup
1/2 teaspoon pure vanilla extract
1/3 cup refined coconut oil, melted and slightly cooled
Instructions
For the Crust:

Line a 6 inch springform or cheesecake pan with parchment paper.
Place the ingredients in a food processor and blend until the mixture comes together.
Press the crust evenly into the lined pan and set aside while you make the filling.

For the Filling:

Place the cashews, non-dairy milk, lemon juice, maple syrup, and vanilla extract in a high speed blender and blend until completely smooth. (This took about 5 minutes in my blender).
Add the coconut oil and blend for another 10-15 seconds until combined. If you blend it too long, it will start to separate.
Pour the filling into the pan and put the cheesecake in the freezer for 3-4 hours until set.
Thaw the cheesecake in the refrigerator before serving (this will take at least 2 hours) and top with fresh berries.
http://cakemerchant.com/2015/08/09/raw-cheesecake/
Recipe inspired by Divine Pie