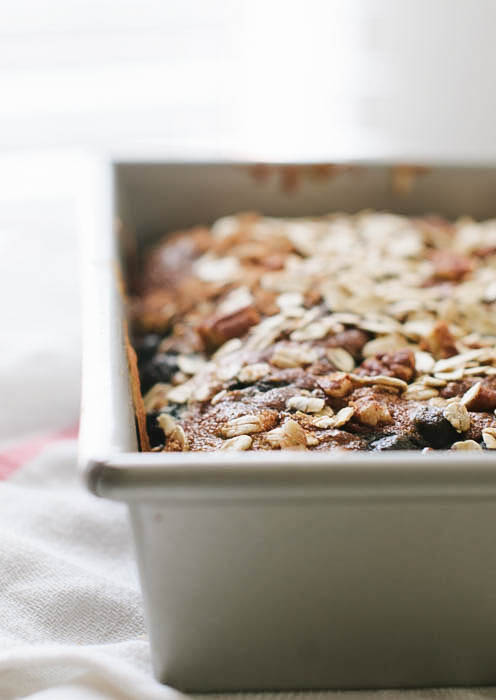 Guess what? We're having cake for breakfast today!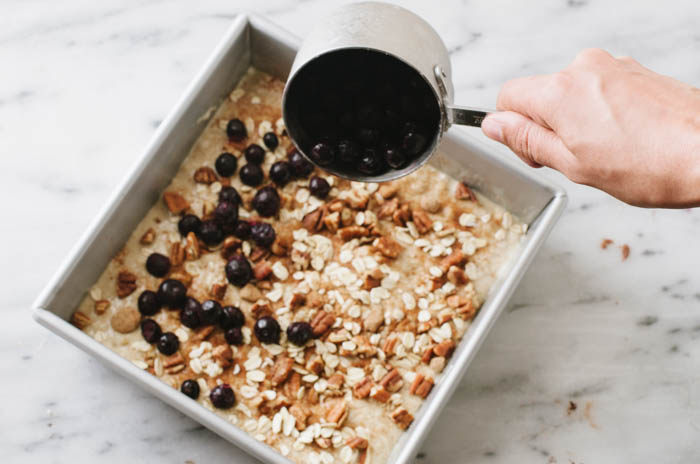 Like many vegan recipes on this blog, this one was inspired by an overripe banana. When presented with the option of throwing it in the trash or baking a cake, I chose cake!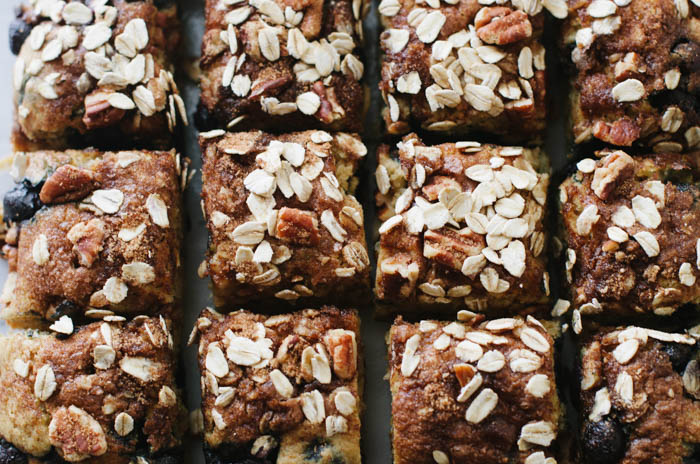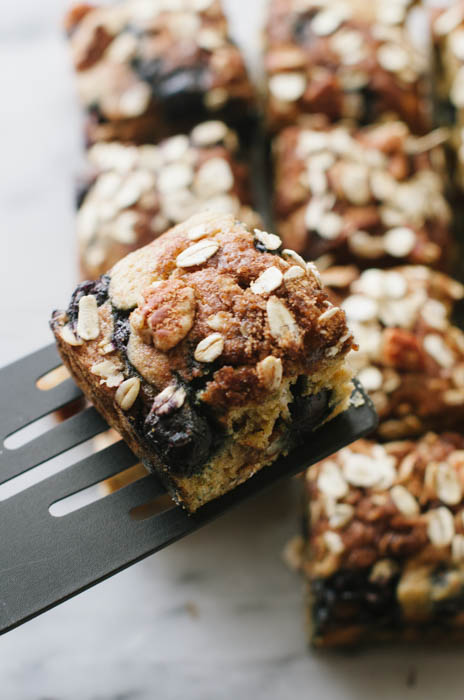 I've never really been a banana person, but I've been forcing myself to drink them in smoothie form lately. However, I've also found them to be acceptable in cake form (note: most things are acceptable in cake form). When I wanted to veganize one of my favorite coffee cake recipes, I used bananas not only to replace the eggs but also to sweeten the cake. Yay for less refined sugar! It's a little denser than the traditional coffee cake, but still delicious and still acceptable for breakfast.
Blueberry Banana Breakfast Cake (Vegan)
Ingredients
1 cup (125 grams) all-purpose flour
1 cup (125 grams) whole-wheat pastry flour or regular whole-wheat flour
1 teaspoon baking soda
1/2 teaspoon salt
3 tablespoons sugar (or brown sugar)
1/2 teaspoon ground cinnamon
1/2 cup chopped walnuts
1 cup (240 ml) non-dairy milk
1 teaspoon white or apple cider vinegar
1/3 cup packed brown sugar
1 teaspoon vanilla extract
4 tablespoons grapeseed oil (or vegetable oil)
1 large and very ripe banana, mashed (about 100 grams)
1 cup fresh or frozen blueberries
Instructions
Preheat the oven to 350 degrees fahrenheit.
Grease and line an 8-inch square pan with parchment paper.
In a medium bowl, whisk together both flours, baking soda, and salt.
In a small bowl, whisk together the sugar, cinnamon, and walnuts.
In a large bowl, whisk together non-dairy milk and vinegar and set aside for about five minutes.
Add the brown sugar, vanilla extract, and grapeseed oil and whisk until combined.
Whisk in the mashed banana until combined.
Add the flour mixture in 2 batches and stir until combined.
Spread had of the batter into the prepared pan.
Sprinkle half of the sugar/nut mixture on top.
Top with blueberries and press gently into the batter.
Spread the remainder of the batter on top and sprinkle with the other half of the nut mixture.
Bake for 30-35 minutes until a toothpick inserted into the center comes out clean.
Cool on a wire rack and then cut into squares.
http://cakemerchant.com/2016/08/03/blueberry-banana-breakfast-cake-vegan/
Adapted from The Food Network