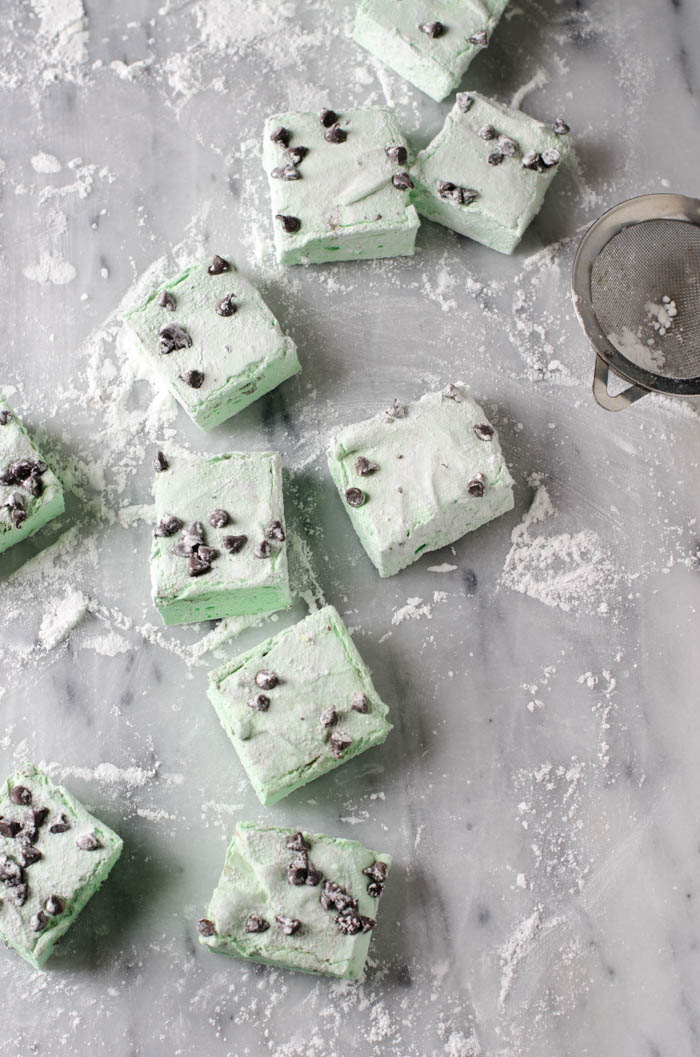 Merry Christmas Eve! I should be wrapping last minute gifts, packing for my trip to Indiana, and preparing for my concert tonight (because Christmas Eve is a working day for a musician), but instead I'm posting one last recipe because I just had to share these with you. If you would have asked me a few years ago or even a few weeks ago if homemade marshmallows were worth the effort, I would have said, "meh" or some other grunt-like syllable. But I was so wrong, because after making my first batch I just couldn't stop. They are so darn fluffaaay!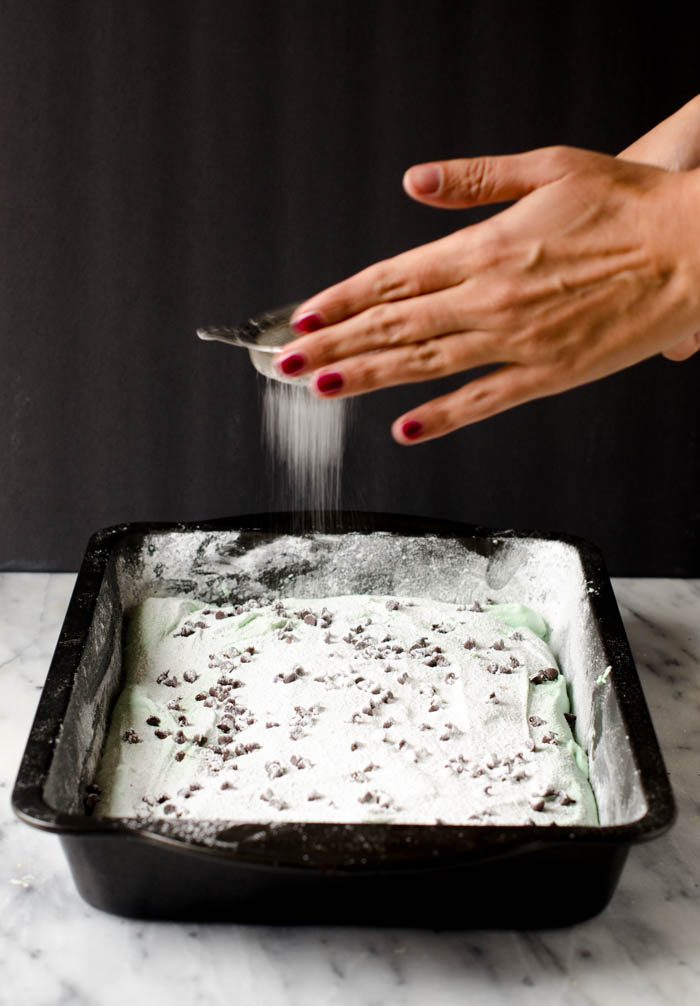 Even though I'm no expert at candy making and boiling sugar syrup usually scares me, marshmallows are surprisingly easy and fun to make. I tried a couple of different recipes, and after I found my one I liked, I used it as a base to go crazy with flavor combinations- vanilla, coffee, gingerbread, and my favorite- mint chocolate chip!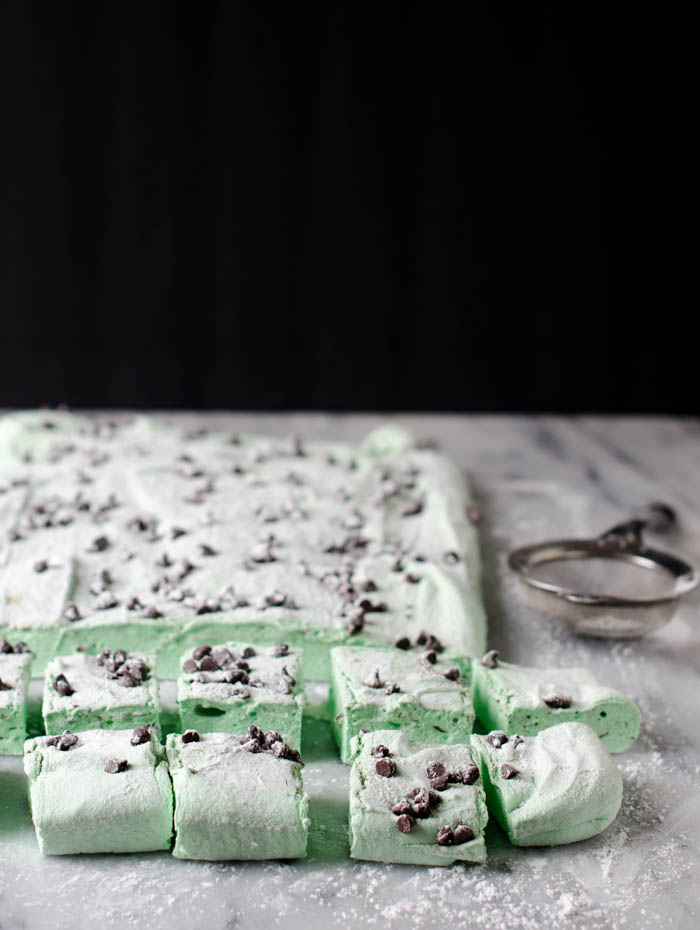 I packaged them up and shipped them to my friends with my favorite hot cocoa mix recipe, but yesterday I made a big batch for the blog and also for myself since I wanted to have marshmallows on hand for all the hot chocolate drinking I plan to do after Christmas. It hasn't been all that cold here in Dallas, so I'm going to bring them to Indiana with me where I will drink mugs of hot chocolate while sitting by the fire and watching the snow.
Even though marshmallows are fairly simple to make, you will need a candy thermometer to do it. I use this one
, since it's cheap and it works well. A stand mixer is also really helpful. It's possible to make them without one, but you'll probably need another person to help you since the mixing process takes a while.
My first batch of these tasted great, but the chocolate chips melted when I put them into the marshmallow mixture so I ended up with a swirl effect. It wasn't bad, but not what I had in mind. The secret to getting the chocolate chips to stay in tact is to freeze them first, and then add them in the last few seconds of mixing.
Here are a few other helpful hints for marshmallow making.
-Measure out all of your ingredients before you start since you'll have to work quickly in certain stages.
-Grease your pan well and dust it with powdered sugar, but don't bother to line it. I've found that foil or parchment gets in the way when you are trying to spread the marshmallow mixture.
-Don't try to get every last bit out of the bowl. If you do, your marshmallow mixture will start to set and you won't be able to spread it.
-Have two greased spatulas on hand- one of getting the marshmallow mixture out of the bowl and another one for spreading the mixture out in the pan. Once the marshmallow mixture starts to stick to the spatula, it's hard to use that same spatula for spreading (you'll see what I mean when you make them).
Happy Marshmallowing!