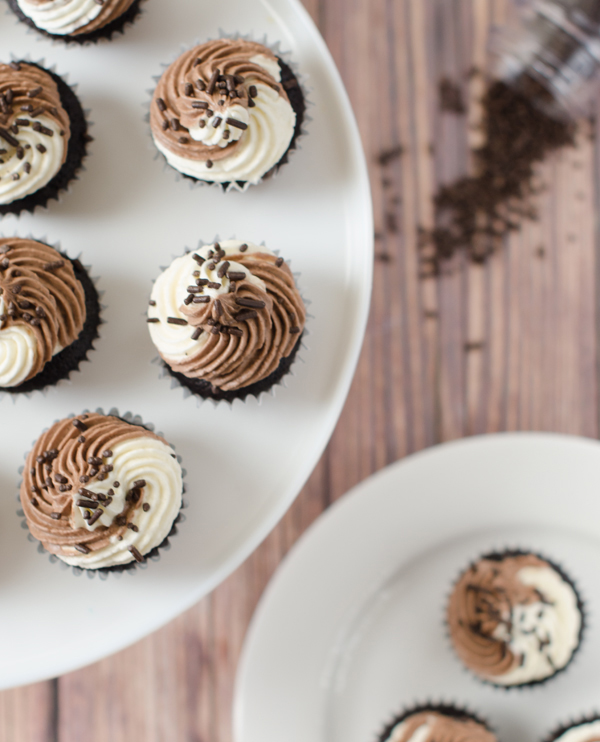 I don't post a lot of mini cupcakes on here, which is a shame, because I make them quite often. Whenever I bake for an event, people almost always request the mini variety, but I'm usually in such a rush to get them out the door, I don't get a chance to take pictures before I have to pack them up and take them to an event. This time, I made sure to set aside a few moments to take pictures of what has to be one of my very favorite mini cupcake recipes.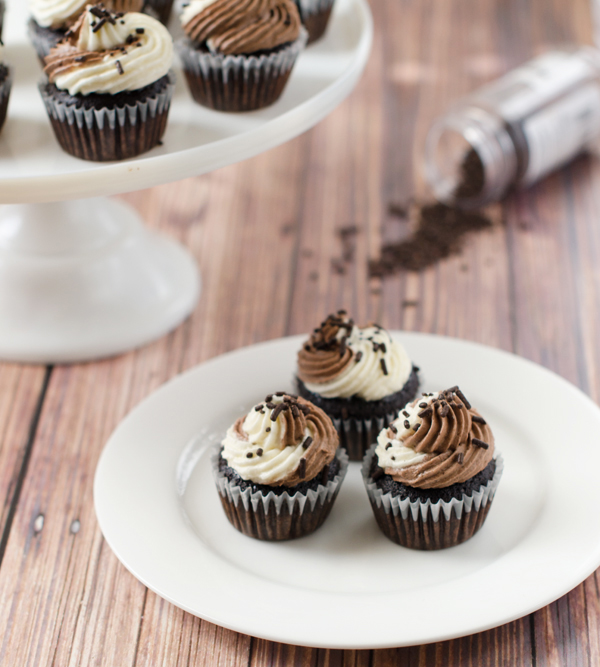 It's a good idea to know to turn any cupcakes recipe into mini cupcakes. Generally, any regular cupcake recipe will yield approximately 3 times as many mini cupcakes. The original vegan chocolate cupcake recipe, which is from Vegan Cupcakes Take Over the World
, makes 12 standard cupcakes, and I usually get between 36-40 of the mini version. I find that this cookie scoop
makes it easy to divide the right amount of batter for mini cupcakes into the pans. Also, the baking time for mini cupcakes is usually around 9-11 minutes, but it's a good idea to keep a close eye on them near the end of the baking time, since it can be a minute between being done and overbaked.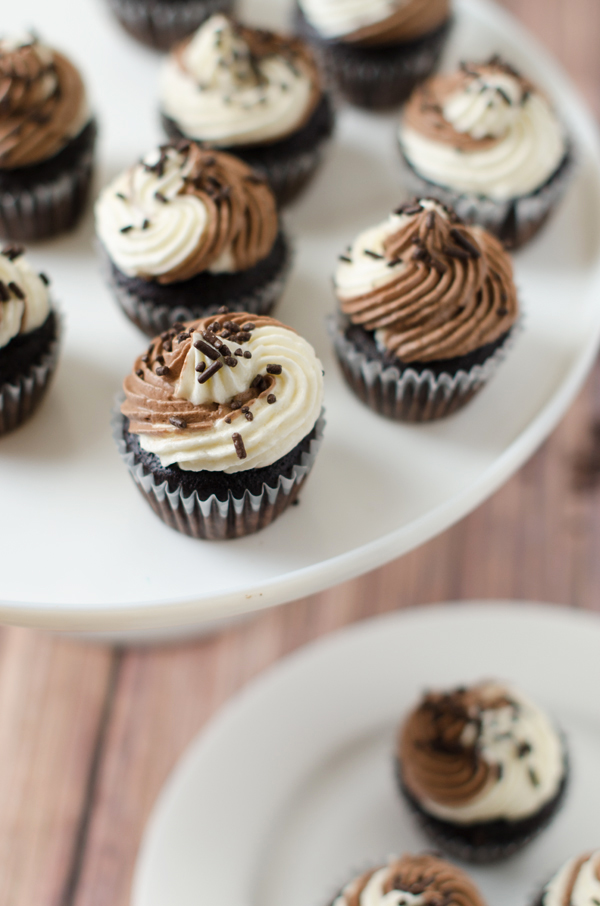 The swirly frosting was really easy to make. I filled one 16-inch decorating bag with vanilla frosting, and another one with chocolate frosting, making sure that neither was much more than half full. Snip off about an inch off the end of each bag, and place them both side by side in another 16-inch decorating bag that has been fitted with a piping tip (I used Wilton 4B). Close off the top of the bag with a rubber band or twisty tie, and pipe the frosting onto the cupcakes as usual. It's a good idea to pipe some icing onto a piece of waxed or parchment paper to test it out the swirly effect before piping directly onto the cupcakes.