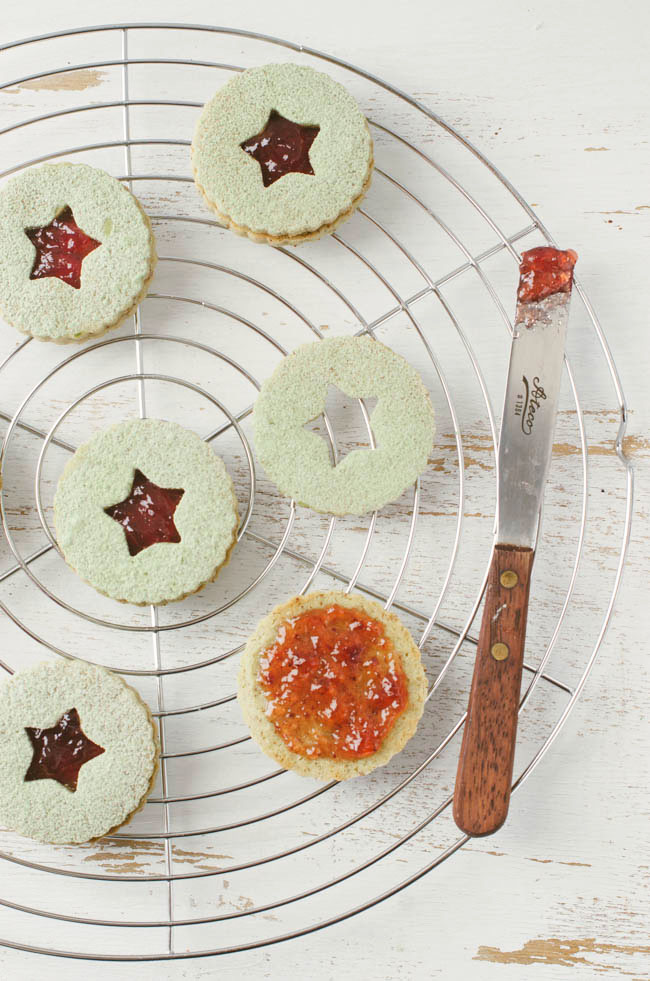 If you've been following by blog for a while, you know that I always make 2 cakes for my birthday. Where is cake number two?, you ask. I know it's been more than two weeks since my birthday, but it's still in the process. In the mean time, I'm bringing you these tasty little treats.
I've always suspected that St. Patrick's Day was a holiday made up by the most obnoxious people so they could pinch you and get away with it. As a little kid with immigrant parents who did not understand the importance of making sure I wore something green to school on St. Patty's day, I got pinched a lot, but this year, I will be armed with green cookies. I'll carry them around and snack on them all day if I have to. I might even share if you don't pinch me.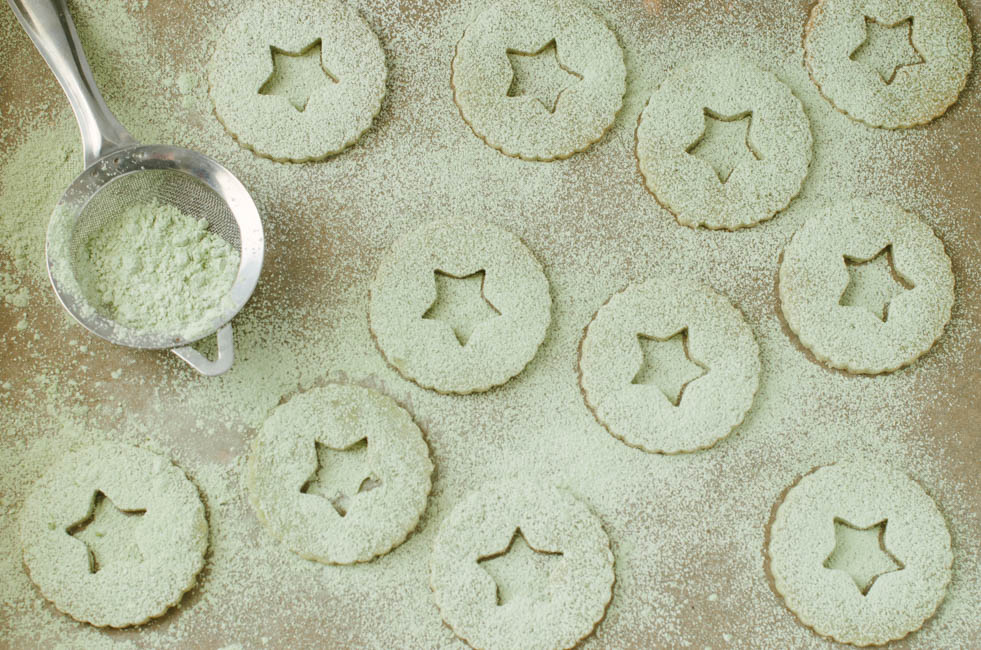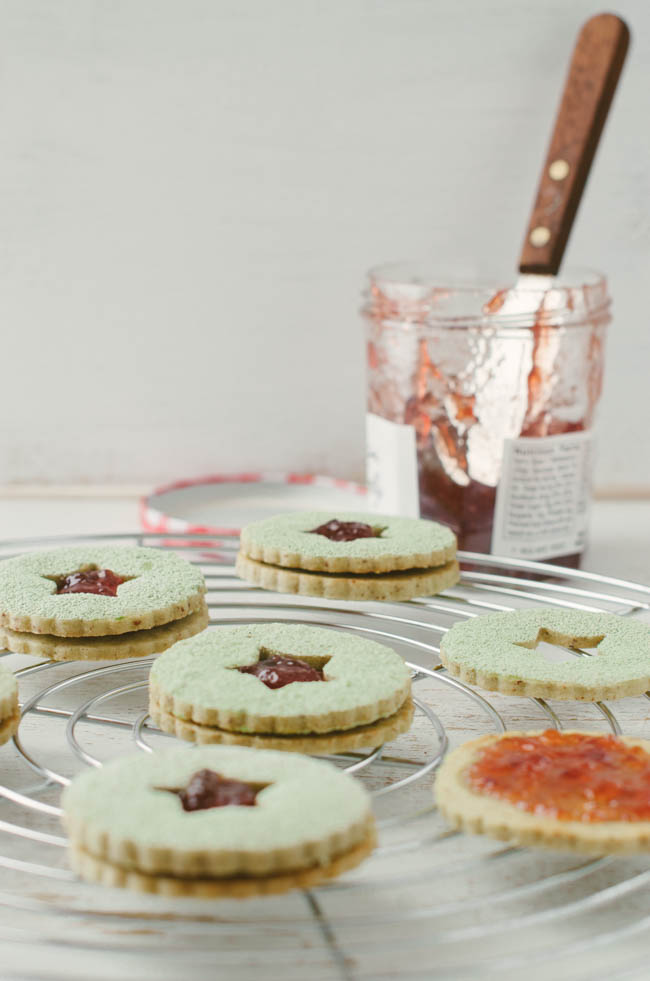 Linzer cookies haven been on my mind since Christmas, when I saw them pop up on so many other food blogs. I can't resist a pretty dessert and finally got around to making some of my own. 'Tis the season for all things green, so matcha ended up being the flavor of choice. I ultimately decided to pair it with strawberry jam since I adore the combo and could drink strawberry green tea by the bucket full.
This is a vegan version of the traditional cookie, made with coconut oil rather than butter. I used refined coconut oil since I didn't want another competing flavor in the mix. If you use unrefined, just know that some coconut flavor may come through. If you're not a fan of matcha, you can leave it out. This recipe is customizable with both the flavor of the cookie and the jam. Hazelnut or pecan meal can be subbed for the almond meal. If you want a brighter green cookie, omit the vanilla extract and use almond flour instead of almond meal so you don't see the flecks of almond skin.