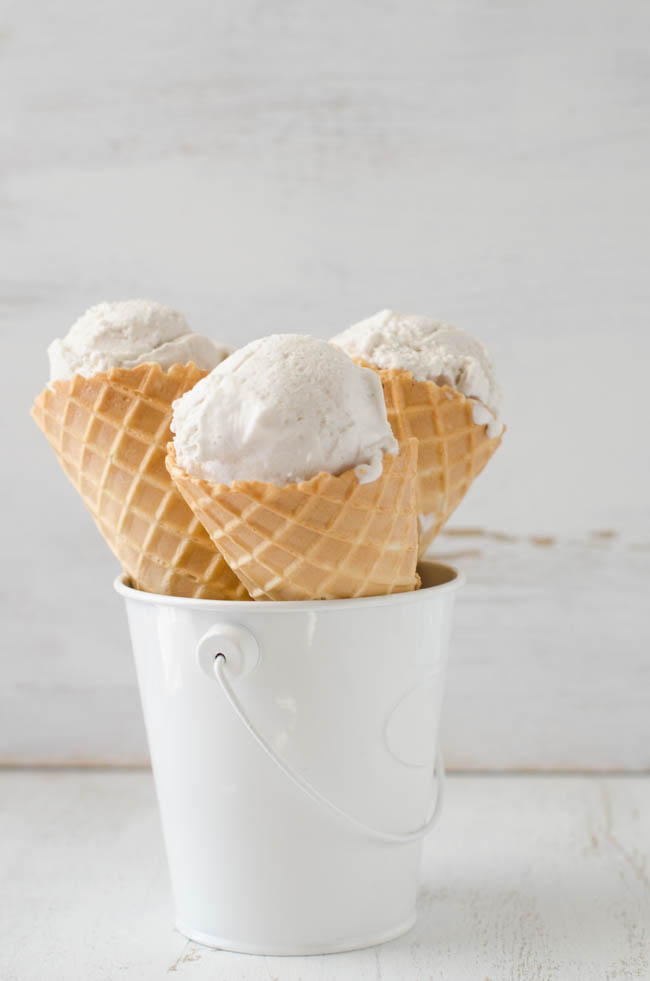 I'm now 2 full weeks into being vegan, and the learning process continues. I suppose I already knew that you can be a really unhealthy vegan if you only eat carbs and processed foods, but I learned it the hard way when I did just that because I was too lazy to go to the grocery store. I really learned the hard way after eating frozen "mock" chicken sliders for 3 meals in a row and then trying to exercise. Let's just say I was barely functional for the rest of the day.
So after my run I took a 3 hour nap and barely dragged myself out of bed for dinner only because Aaron had suggested we try a vegan restaurant in town called The Spiral Diner. I'd had a bad experience there a few years ago with a Philly cheesesteak so I was reluctant to go back, but I'm glad we gave it another shot. We had chips and queso, which has been the only acceptable cheese alternative I've had so far, followed by a decent vegan BLT with the best spicy ranch sauce I've had (vegan or otherwise), and the most amazing chocolate and peanut butter milkshake. After I got some much needed fat into my system, I went from on the verge of quitting this whole non-dairy lifestyle to feeling reenergized and ready for the next couple of weeks.
I've done a better job about being prepared and planning out my meals this week so I haven't felt quite as fatigued, but nothing has been able to take my mind off of that chocolate peanut butter milkshaaaaake! Which is part of the reason why I'm posting an ice cream recipe in the middle of winter. The other reason is that I had originally intended on posting a vegan vanilla ice cream recipe last summer, but I failed so many times at it that I put it on the back burner.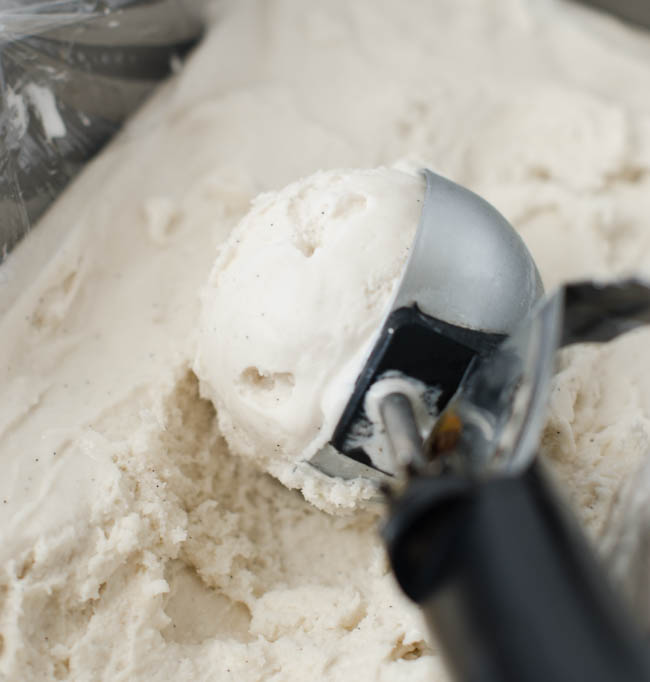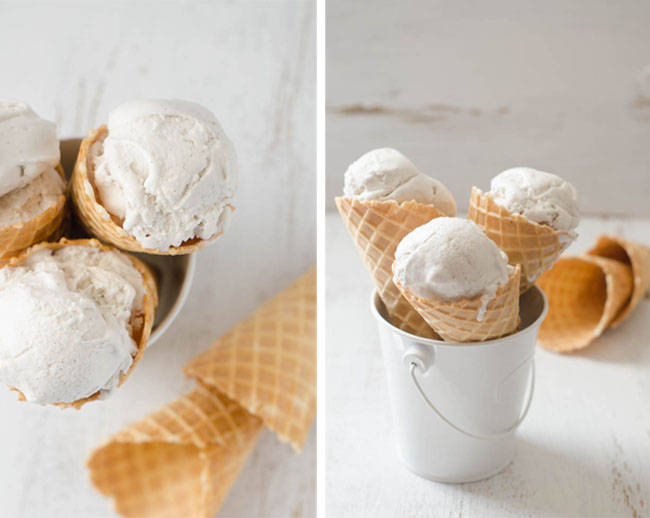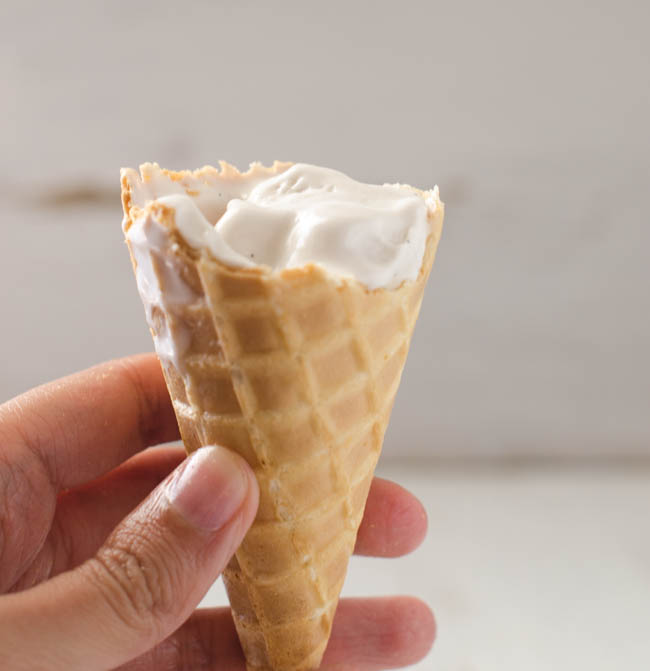 This is a take on recipe I found on Serious Eats, and by far has the best texture of any vegan ice cream I've tried. The triple vanilla part comes from using a vanilla bean, vanilla extract, and vanilla sugar (you can learn how to make vanilla sugar here). This recipe uses corn syrup, which I know many people prefer not to use, but Wholesome Sweeteners makes an organic non-GMO variety
. If you have a corn allergy, you can proabably use tapioca syrup, brown rice syrup, or golden syrup since they have a similar texture, but I haven't tested them.
If you have difficulty scooping the ice cream right out of the freezer, let it sit outside for 5-10 minutes before serving. Not only is it easier to scoop, but the flavors of rock solid ice cream right out of the freezer are less pronounced, so letting it rest will actually help it taste better.
I was planning on posting a recipe for a chocolate peanut butter milkshake after this one, but I felt a little bit silly telling you to dump things in a blender and calling it a recipe, so here it is: 1 cup of ice cream + 1/2 cup non-dairy milk + 3 tablespoons Dutch process cocoa powder (or natural or raw cacao if you prefer) + 2 tablespoons creamy peanut butter = Chocolate Peanut Butter Milkshaaaaaake!