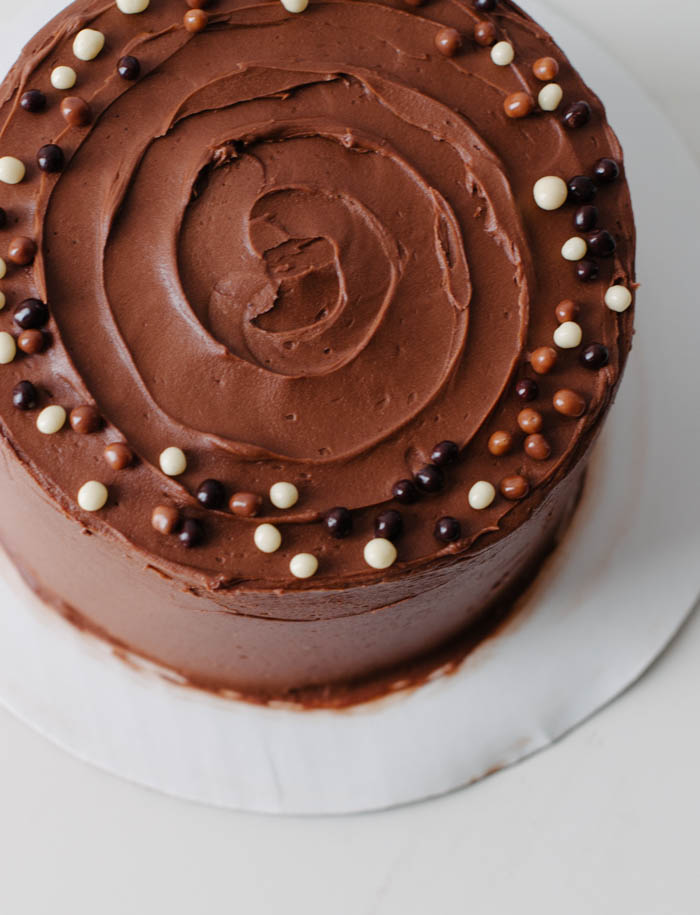 I'm starting a new series on the blog this year. Think of it as a behind the scenes at the Cake Merchant. There are so many things that I bake that never make it to the blog, and I wanted to have a place to share them with you. I know that some of you are here for the recipes, but a lot of you are just here for the cake porn, so this also gives me an excuse to share pretty cake pictures you wouldn't otherwise get to see.
Although I blog less often than I used to, I'm still baking just as much, so I wanted to have a chance to share thoughts on recipes that I make from around the web as well as remake some recipes from my own blog. There are some recipes on here that I really love and just don't have time to make again because I'm too busy coming up with new stuff.
Also, I've been trying to get better at cooking. You know, food without sugar in it? Yeah, I need to eat some of that too. So I'm actually going to start off this month's In the Oven with some savory suggestions.
Ruth Ann and Mike, two of my friends whom I went to music school in Indiana with just so happen to now live in Dallas. And they just so happen to be married to each other, so that makes it more convenient to see them. Every summer when we're not teaching lessons to flocks of children, we have ice cream making parties called Ice Cream Fest, during which we experiment with various crazy ice cream flavors. For the past 6 months, we have expanded into what we call Plenty Fest. As fans of Yotam Ottolenghi's recipes, we have been having a blast cooking through his vegetarian books Plenty
and Plenty More
and make it a point to have regular Ottolenghi feasts. Favorite from Plenty Fest have been this Pear, Fennel, and Arugula Salad, this Mushroom and Herb Polenta, and a Caramelized Fennel dish with Goat Cheese that I couldn't find a recipe for online.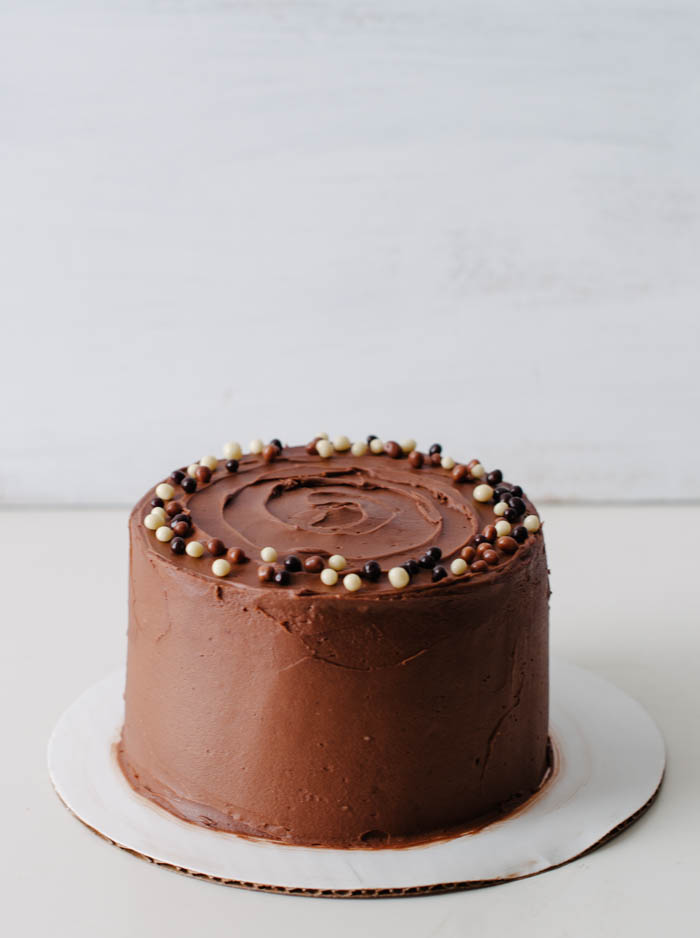 Ruth Ann is allergic to eggs, so for our last Plenty Fest I brought the cake pictured above based on my Easiest Vegan Chocolate Cake recipe, but baked it in two 5-inch pans rather than one 8-inch pan. Baking time was about 28 minutes in my oven. I used this frosting from Smitten Kitchen and multiplied it times 1.5, and topped it with crunchy chocolate pearls that I brought back from Australia (you can find similar ones here).
I've also become obsessed with trying to create a red velvet recipe that I love, and revamp the one I currently have on the blog. Red velvet is still a little weird for me, but Texans love it so much that I feel like I need a great go to recipe. Do you like red velvet cake and if so, do you have a favorite recipe?
Happy Baking,
Natasha