I'm a self-proclaimed coffee snob. I grind my own beans every morning for my cappuccino. I even drive 1/2 hour each way to get freshly roasted beans from my favorite local coffee shop, but when Starbucks first introduced their Salted Caramel Mocha, my disdain for corporate America went out the window. I found myself stopping there more often than I care to admit. In fact, it was Starbucks that introduced me to this sweet and salty revelation.
You can imagine my disappointment when I went there after the new year and I was turned away. "The Salted Caramel Mocha is seasonal," said the barista. Seasonal? Salted caramel has a season? I'm sorry, I wasn't aware that caramel came from the vine. I thought sugar was always in season.
It was then that I knew I had to make my own salted caramel sauce. I vowed to make it often and put it on everything.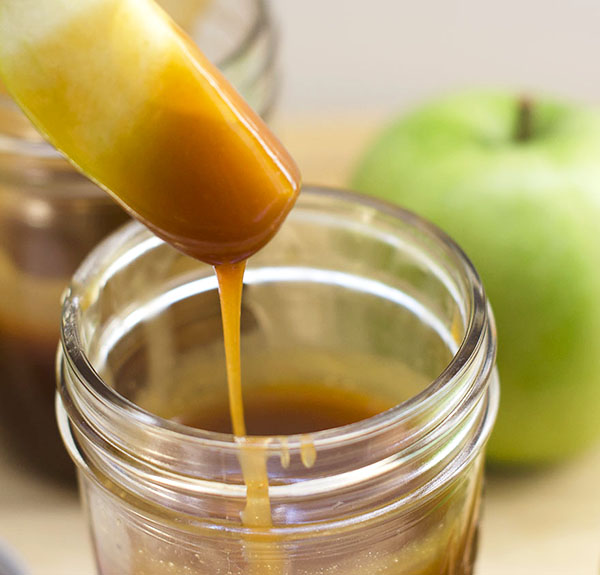 It really isn't very hard to make, and once you make your own, you'll never go back to the store bought stuff. My only regret it that I didn't try sooner.