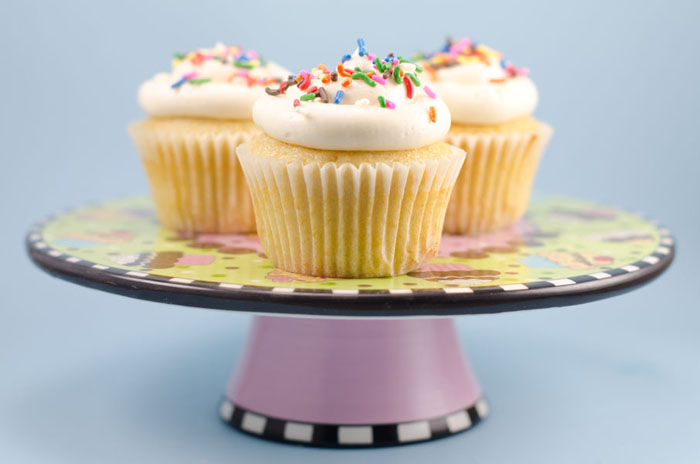 I am a hopeless procrastinator. This can prove to be a problem when baking, since I rarely plan my recipes in advance. I never seem to have butter or eggs and room temperature when I need them.
Have you ever tried to bring butter to room temperature in the microwave? I never seem to be very successful at it. I always end up with a big gloopy mess on my hands, no matter how careful I am. I'm convinced that microwaves hate me.
Fortunately for me, there are vegan cupcake recipes that require no butter or eggs. In fact, I didn't even need a mixer for this recipe. Just a mixing bowl and a whisk will do. Cupcakes in the oven in 5 minutes flat? Yes, please. And they're delicious, too. I've won plenty of friends with these bad boys. And not just vegan friends.