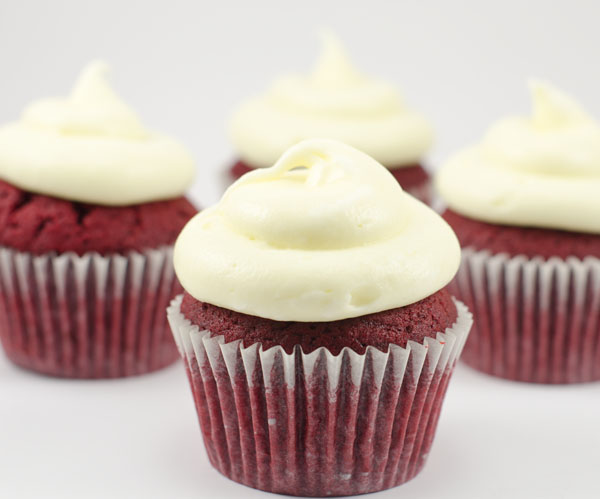 Before I moved to Texas, I had never heard of red velvet cake. I've lived here from almost 4 years now, and I have yet to really understand it. What flavor is red? There are a few tablespoons of cocoa powder in it, but hardly enough to call it a chocolate cake. And why is it red? Why not green, blue, or purple? I'm not sure I'll ever really understand, but I do know that it tastes good, and the cream cheese frosting that is usually paired with it is really good. I also know that people here go bananas for it, and when I ask for cake requests, this is what comes up most often.
Needless to say, I have made my fair share of red velvet cakes over the last few years, and this recipe is one of my favorites. Not only is it delicious, but it's also easy to make and doesn't create a lot of dishes. The original recipe is for a layer cake, but I halved it to make a smaller batch of cupcakes.
On a side note, I used my newly constructed light box to take these pictures since the sun had already gone down when I finished making the cupcakes. After I finished cleaning up the kitchen, I went to put up the light box, and guess who I found lounging inside? This is Miss Violet, Queen of the light box (or any cardboard box, for that matter).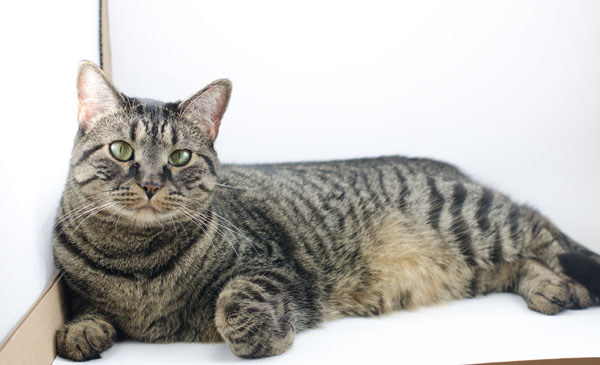 Violet is a fierce jungle cat.
Actually, I just caught her mid-yawn.