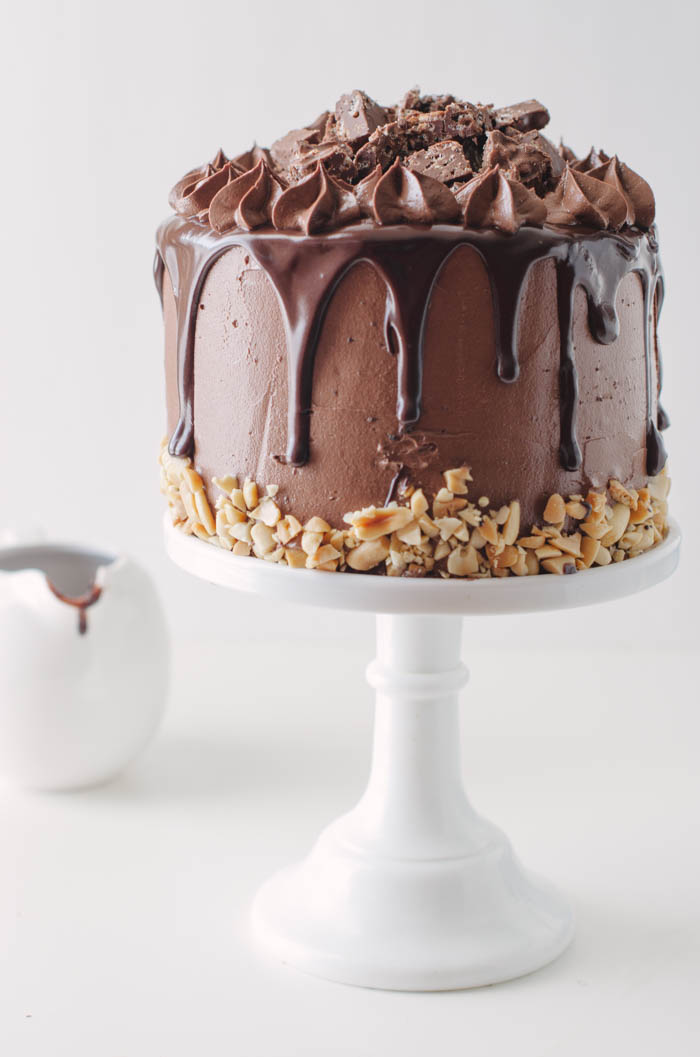 This always seems to be the time of year when the most decadent cakes come out of my kitchen. Maybe it's because the holidays are just around the corner and I've already given up trying to fit into my skinny jeans. Or maybe I have a case of the back to school blues and I'm eating my feelings. Whatever the reason, I have this crazy cake to show for it, and it's based on one of my favorite desserts of all time- crack brownies!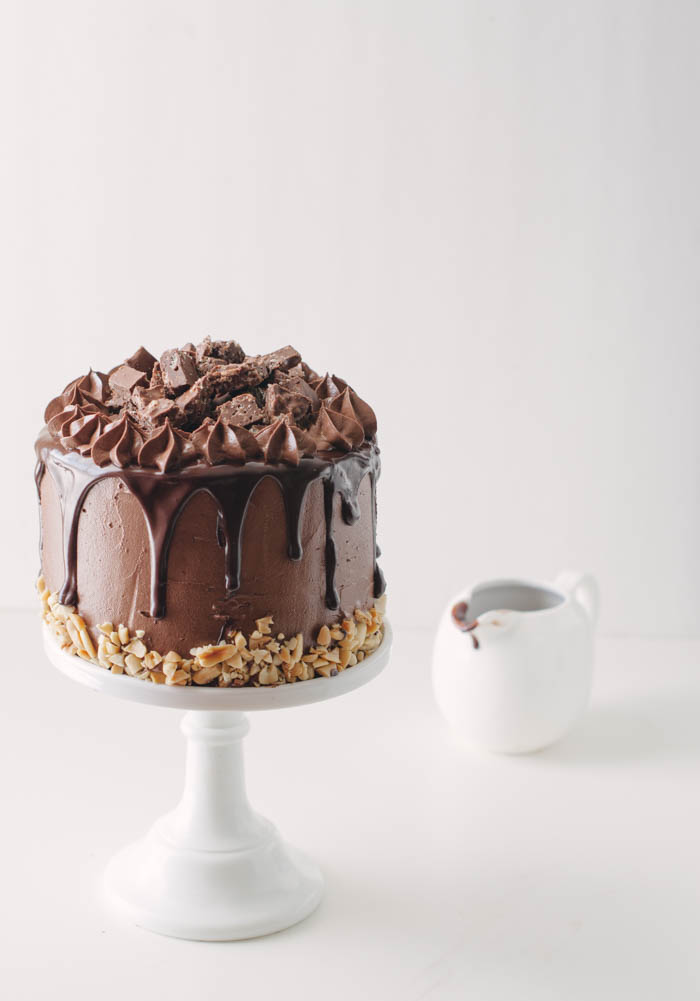 If you've never had crack brownies before, you are seriously missing out, because they are everything (including diabetes). Don't be turned off by the name. The original dessert includes a layer of brownies topped with peanuts and peanut butter cups, then topped with a layer of chocolate peanut butter rice krispie crunch. The only way this could possibly be better is if there were more layers, which is how this cake was born. I left the peanut butter cups out from the original recipe because I had already left the grocery store by the time I realized I forgot them and was too lazy to go back. If you're less forgetful than me, feel free to chop some up and throw them in between the layers along with the other crunchy bits.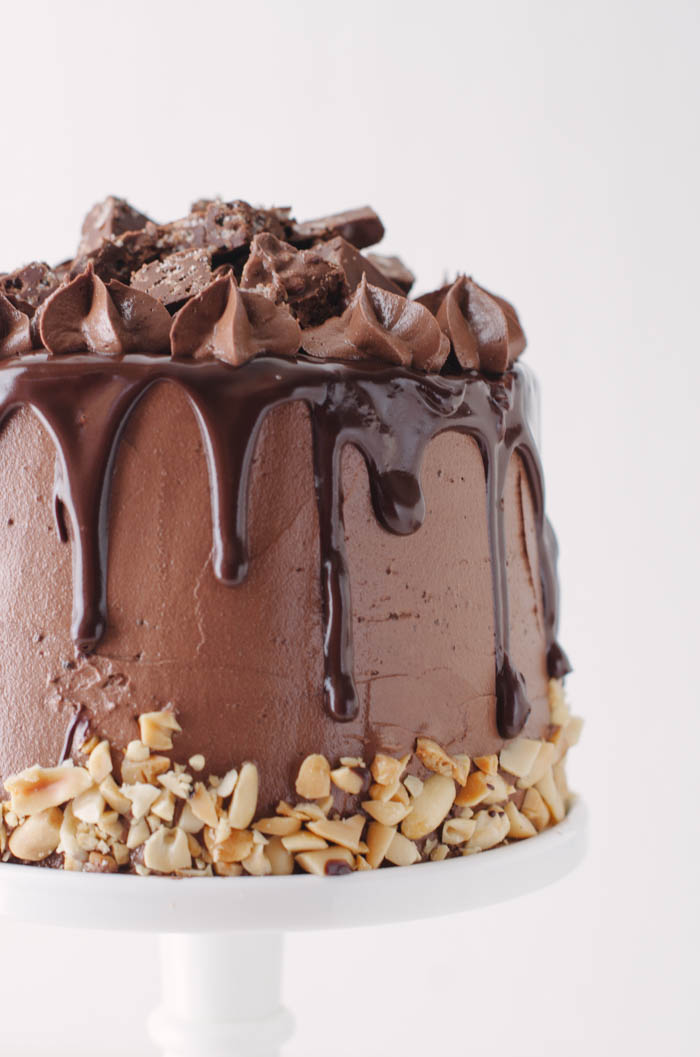 This cake is made up of dense and fudgy sour cream cake layers and is the same recipe I used in this Dark Chocolate Speculoos Cake, except this time I subbed greek yogurt and liked the result just as much. It's about as close as you can get to a brownie in texture while still being a cake.
The chocolate frosting is a combination of 2 of my favorite quick and easy recipes. I love the texture and richness that melted chocolate gives, but I also wanted some of the intense flavor that comes from cocoa powder, so this frosting uses both. For an extra peanut buttery kick, add 2 tablespoons of creamy peanut butter to the frosting.