Have you ever made chocolate pudding from scratch? I hadn't either, until I made this one.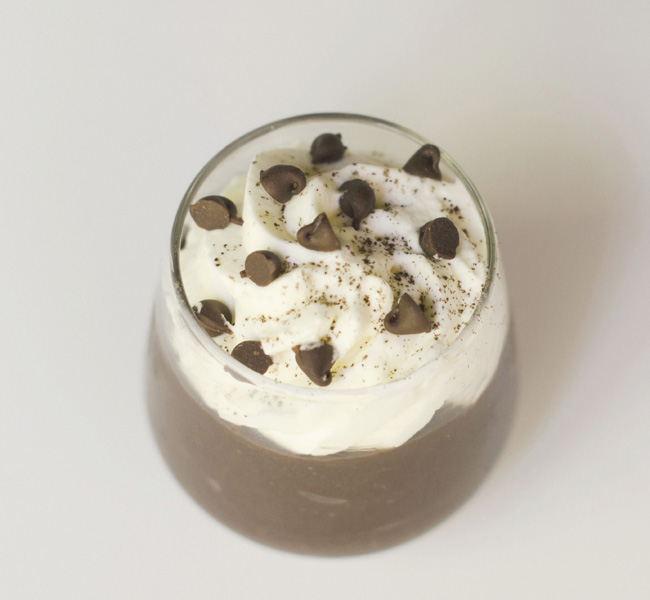 I've always thought that chocolate pudding came in those pre-packaged plastic containers and belonged in school lunches. However, this chocolate pudding is for grownups, and it uses dark chocolate cocoa powder and chopped bittersweet chocolate. It's incredibly rich, so a small amount will satisfy a big chocolate craving.
Start by combining the cocoa, sugar, cornstarch, and salt in a saucepan. Add some milk and egg yolks and cook it over medium heat for about 8 minutes, stirring constantly until the mixture thickens.
Not yet, keep stirring…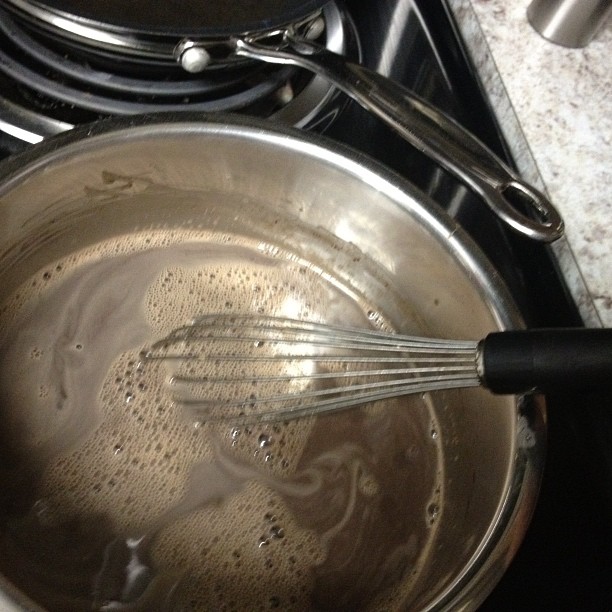 When it just begins to bubble, lower the heat and cook for one more minute while stirring. The mixture will thicken and look something like this.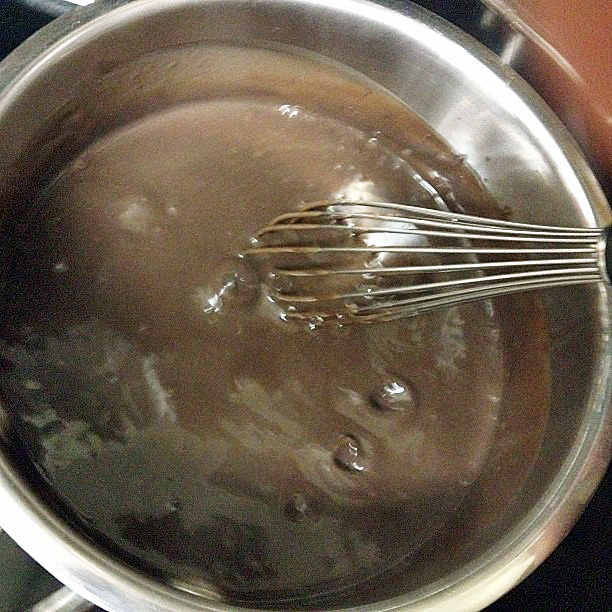 Pour the mixture through a strainer and into a bowl. Stir in the chocolate, butter, and vanilla and put it in the fridge for a few hours to set. Top with whipped cream, cocoa powder, mini chocolate chips, or all 3!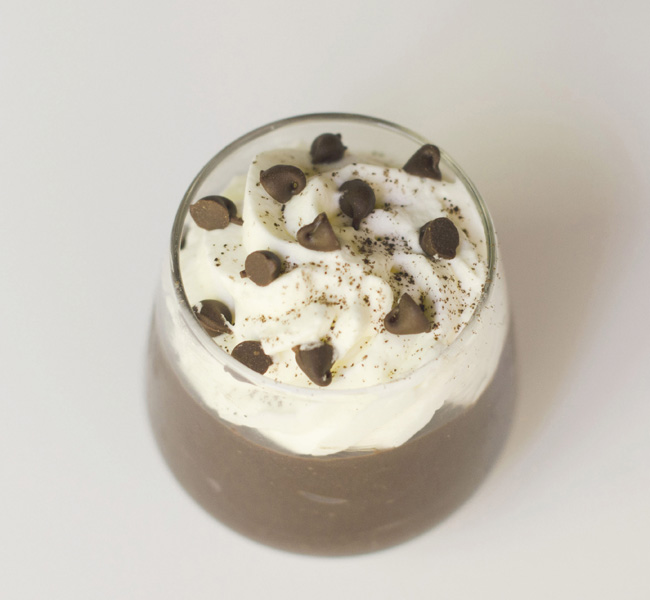 Dark Chocolate Pudding
makes about 10 small servings
Ingredients:
Recipe from Martha Stewart
2/3 cup sugar
1/3 cup unsweetened Dutch-process cocoa (I used Hershey's Special Dark)
1/4 cup cornstarch
1/4 teaspoon salt
2 1/2 cups whole milk
4 large egg yolks
2 tablespoons unsalted butter
1 teaspoon pure vanilla extract
4 ounces bittersweet chocolate, chopped
1. In a small saucepan, combine the sugar, cocoa powder, cornstarch, and salt and whisk all of the ingredients together. Add the milk and whisk until the ingredients are dissolved. Whisk in the egg yolks.
2. Over medium heat, cook the mixture (about 8 minutes) and whisk constantly. As soon as the mixture starts to bubble, the texture will thicken. This happens rather suddenly, so don't take your eye off the stove for too long. Lower the heat and cook for another minute while continuing to stir.
3. Pour the mixture through a strainer into a bowl. Add the chocolate, butter, and vanilla and combine until smooth.
4. Cover with plastic wrap and let the mixture set in the fridge for at least 3 hours. I like to portion this into little cups and top with some fresh whipped cream. This should stay in the fridge for about 3 days, but it has never lasted me that long!
Note: Add a tablespoon of instant espresso powder for a mocha pudding.