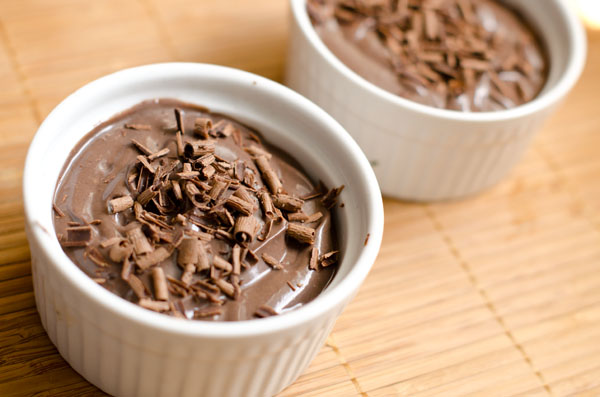 Yesterday, I had some tofu haters over for dinner. For me, it's hard to believe that people hate tofu. As a vegetarian, it's a staple part of my diet, and I love that it's so versatile. I was determined to convert these tofu hating folks, and I figured, what better better way to do that than with chocolate and peanut butter?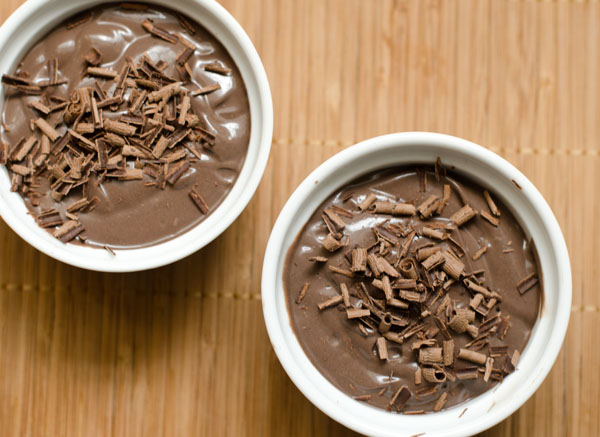 This recipe is quick, easy, and can be made vegan depending on what kind of chocolate you use.
Tofu Chocolate Peanut Butter Mousse
adapted from here
makes 4 servings
Ingredients
1 (12.3-ounce) package silken tofu, drained
2 ounces high quality bittersweet chocolate, finely chopped
1/4 cup unsweetened cocoa powder (I used Hershey's Special Dark)
1/4 cup water
1/2 cup sugar
1/2 tsp vanilla
2 tablespoons peanut butter
1. In a food processor, puree the tofu until very smooth.
2. In a double boiler, heat the chocolate, water and cocoa powder until the chocolate is melted, stirring until smooth.
3. Remove from heat. Add the sugar a little at a time, stirring until combined. Add the vanilla and peanut butter and mix until smooth.
4. Add the chocolate/peanut butter mixture to the pureed tofu. Puree until smooth. Pour the mixture into ramekins and refrigerate for a couple of hours. Top with chocolate shavings, chocolate chips, or whipped cream.
I didn't tell anyone what was in these desserts until the bowls were licked clean. I don't see a tofu stir-fry in their futures, but they did enjoy the dessert, so I'll consider this a success!