I'm a self-proclaimed coffee snob. I grind my own beans every morning for my cappuccino. I even drive 1/2 hour each way to get freshly roasted beans from my favorite local coffee shop, but when Starbucks first introduced their Salted Caramel Mocha, my disdain for corporate America went out the window. I found myself stopping there more often than I care to admit. In fact, it was Starbucks that introduced me to this sweet and salty revelation.
You can imagine my disappointment when I went there after the new year and I was turned away. "The Salted Caramel Mocha is seasonal," said the barista. Seasonal? Salted caramel has a season? I'm sorry, I wasn't aware that caramel came from the vine. I thought sugar was always in season.
It was then that I knew I had to make my own salted caramel sauce. I vowed to make it often and put it on everything.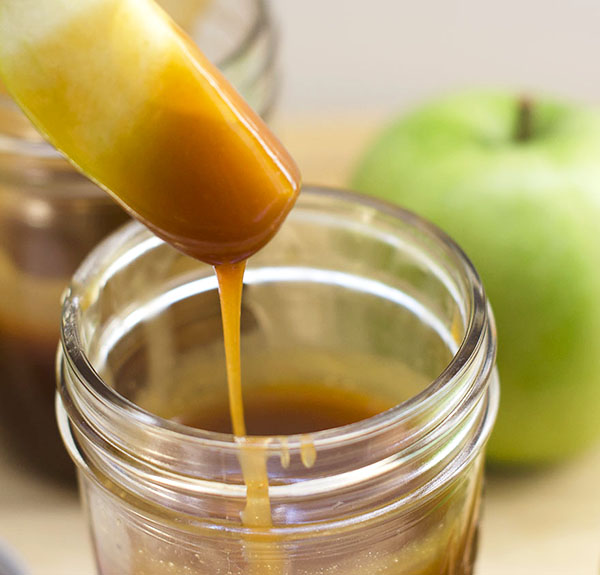 It really isn't very hard to make, and once you make your own, you'll never go back to the store bought stuff. My only regret it that I didn't try sooner.
Making caramel can be a little intimidating, especially the first time. Here are a few tips for beginners.
-Set all your ingredients out before you start so you can get to them quickly and easily. It's also a good idea to bring the cream to room temperature.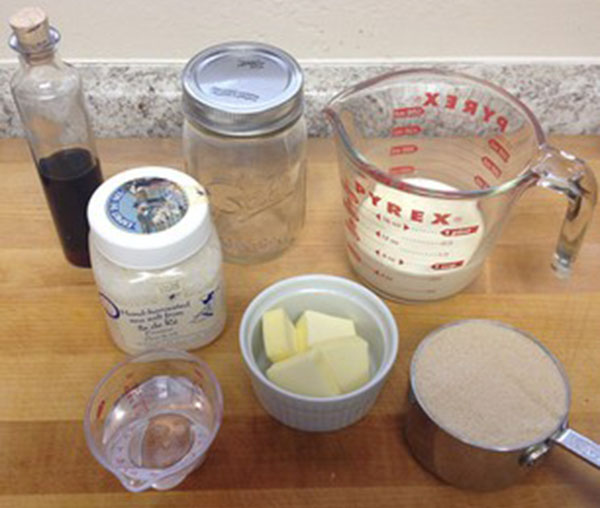 -Use a large enough pot. Caramel bubbles and splatters. If it's your first time making caramel, a candy thermometer can be helpful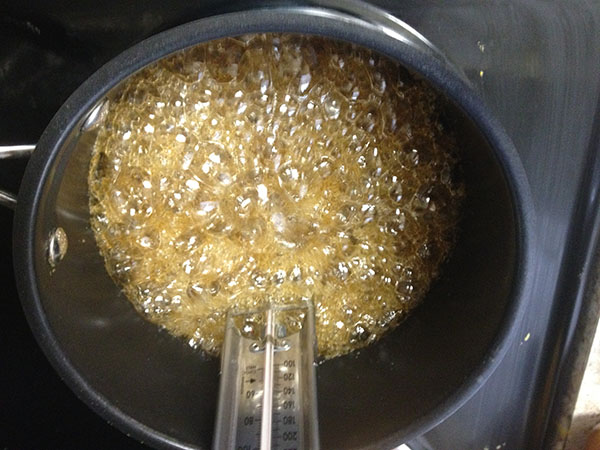 Read these 10 tips from David Lebovitz. I found them to be helpful. Remember, it gets easier each time.
Salted Caramel Sauce:
adapted from Kelsey Nixon
Ingredients:
1 cup of white sugar
1/4 cup water
3/4 cup heavy cream, room temperature
3 1/2 tablespoons butter
1 tsp salt
1/2 tsp vanilla
Directions:
1. Combine the sugar and water in an even layer in the bottom of a metal pot. Stir over medium low heat until the sugar starts to dissolve.
2. Increase the heat to medium high and stop stirring. Once the sugar mixture starts to boil, you can swirl and shake the pan, but stirring will cause the sugar to crystalize. Continue to boil until the mixture turns a deep amber color, or the candy thermometer reads 350 degrees farenheight. Be sure to watch it carefully, as caramel can go from perfect to burnt in seconds.
3. Remove the pot from the heat, and quickly whisk in the cream. Be careful since the caramel will splatter. You may want to wear an oven mitt.
4. Whisk in the butter, salt, and vanilla. If any clumps form, keep whisking until they melt. Pour the caramel sauce into glass jars to cool. The sauce needs to be refrigerated and will keep for 2-3 weeks.
Uses for homemade caramel sauce:
Blend it up with vanilla ice cream for a salted caramel milkshake
Stir it into hot chocolate for a salted caramel hot chocolate
Use it as a dip for fresh fruit
Eat it with a spoon
Drizzle it over baked goods and ice cream
Whip some up with butter and powdered sugar for a salted caramel frosting
Put it in jars to give as gifts during the holidays