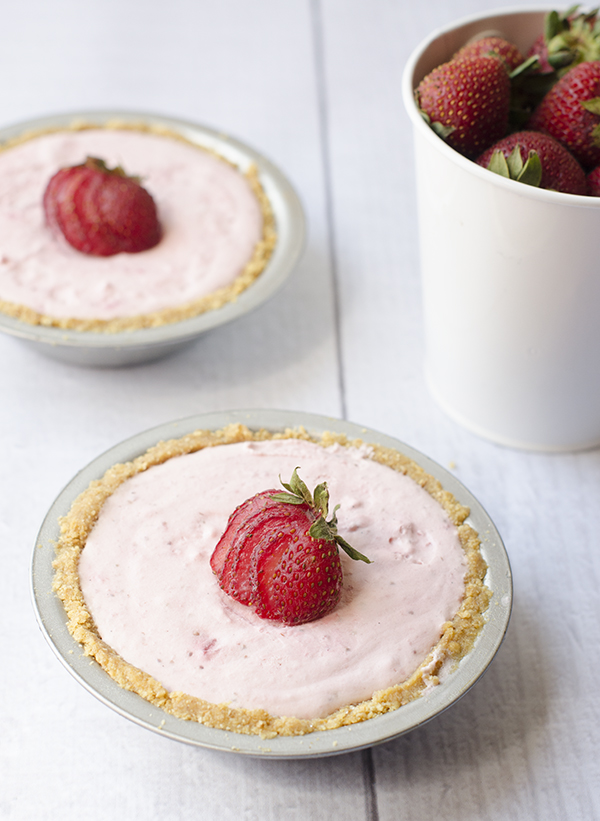 It's 105 degrees today in Dallas. I know it's cliché, but the last thing I want to do is turn on my oven, and I'm about to add another no bake dessert to the vast expanse of summer recipes on the internet. Plus, I love these mini pie pans
, and have been looking for excuses to use them more often.
The good news about this recipe is that it's easy to make, super quick, and extremely delicious. My fiancé, who is fussy about desserts, devoured these and has been asking for more. The bad news? Well, I can't think of anything bad about strawberry cheesecake, can you?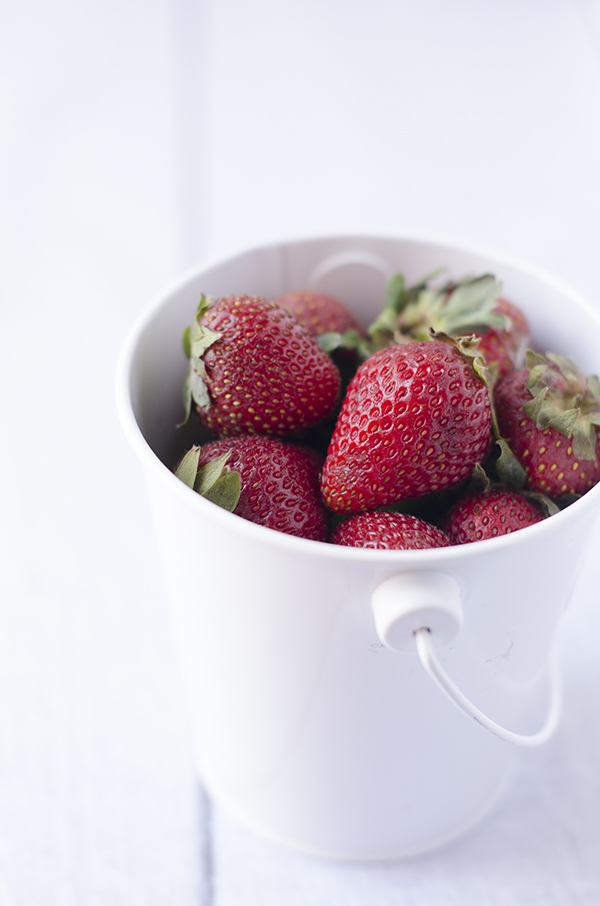 If you can, I would recommend using organic strawberries since they're the main ingredient in this dessert. Better strawberries=better cheesecake.
This recipe doesn't set up like a regular cheesecake. If you want to make one large cheesecake, I would recommend putting it in the freezer for at least an hour for easier slicing.
Individual Strawberry Cheesecakes
Ingredients
For the crust

1 1/2 cups graham cracker crumbs
2 tablespoons granulated sugar
6 tablespoons unsalted butter, melted

For the filling

8 ounces of cream cheese, softened
2/3 cup- 1 cup powdered sugar (depending on the sweetness of your strawberries)
1 teaspoon vanilla extract
8 strawberries, sliced (preferable organic) plus more for garnishing
4 ounces Cool Whip, thawed
Instructions
For the Crust

Combine the graham cracker crumbs, sugar, and melted butter in a bowl.
Divide the mixture into 4 equal parts, and press into each pie pan.
Set the pie pans in the refrigerator to chill while you make the filling.

For the filling

In a food processor, add the cream cheese, powdered sugar, vanilla, and strawberries.
Process until smooth.
With a rubber spatula, gently fold in the cool whip.
Spread the filling evenly between the pie pans.
Let chill in the refrigerator for at least 4 hours.
If you wish, garnish each pie with sliced strawberries.
http://cakemerchant.com/2013/08/08/individual-strawberry-cheesecakes/
Crust recipe adapted from Joy of Baking
Filling recipe adapted from Food Network