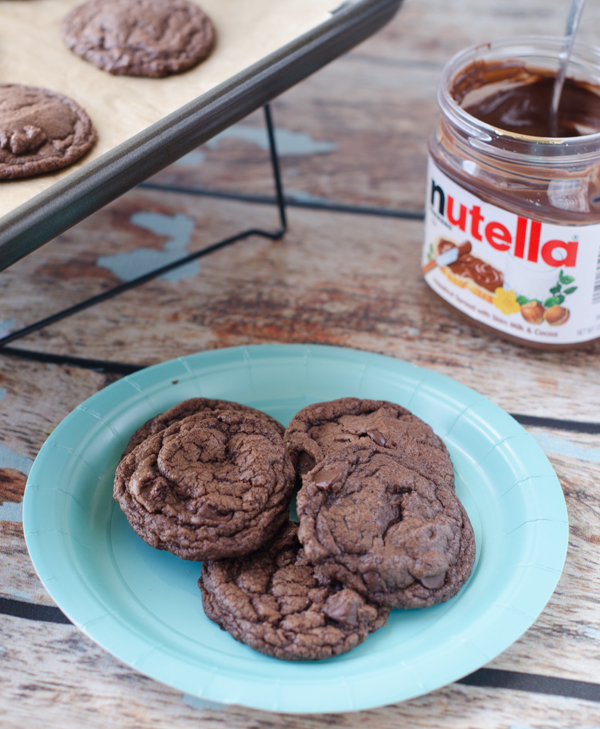 This year, I had the opportunity to participate the Great Food Blogger Cookie Swap. Not only is it a great way to get to know other bloggers, but it helps Cookies for Kids' Cancer. Since I've had chocolate on the brain, I decided to make a chocolate cookie with chocolate chips. Oh, and I threw in a little Nutella, too, because who doesn't like Nutella?
I sent my cookies to Kelly and Austin, Babcakes Bakery, and Eat Drink Cleveland. I received cookies from Julie's Eats and Treats, The Gaited Baker, and someone named Christina (I don't know the name of her blog, but her cookies were really good). Be sure to check out all of their websites for their wonderful creations!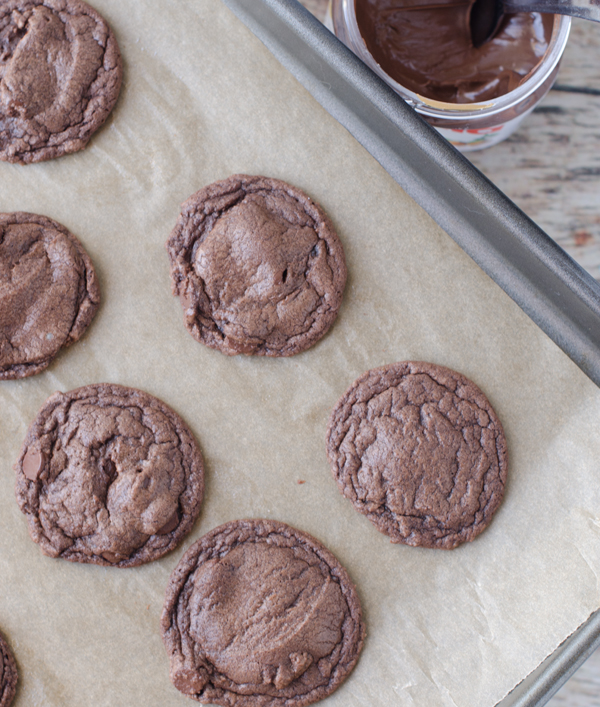 Nutella Chocolate Chip Cookies
Ingredients
1 1/3 cups all-purpose flour
3 tablespoons cocoa powder, preferable Dutch process (I used Valrhona)
1/2 teaspoon baking powder
1/2 teaspoon baking soda
1/2 cup unsalted butter, at room temperature
1/3 cup granulated sugar
2/3 cup dark brown sugar, packed
1 large egg, at room temperature
1/3 cup Nutella
1 teaspoon pure vanilla extract
1 teaspoon salt
1 cup semi-sweet chocolate chips
Instructions
In a medium bowl, whisk together the flour, cocoa powder, baking powder, and baking soda.
In a large bowl, beat the butter, granulated sugar, and dark brown sugar together on medium speed until creamy (1-2 minutes).
Add the egg, nutella, vanilla extract, and salt and beat on medium low until combined, scraping down the sides of the bowl when necessary.
Add the flour mixture beat on low speed until just combined, being careful not to over mix.
Refrigerate the dough for a minimum of one hour.
Preheat the oven to 350 degrees.
Line 2 baking sheets with parchment paper.
Using a cookie scoop, scoop the dough onto the cookie sheets, leaving about 1 inch in between each cookie. If the dough is too hard, leave it at room temperature for 10 minutes before scooping.
Bake for 8-9 minutes, and cool completely on wire racks.
http://cakemerchant.com/2013/12/11/nutella-chocolate-chip-cookies/