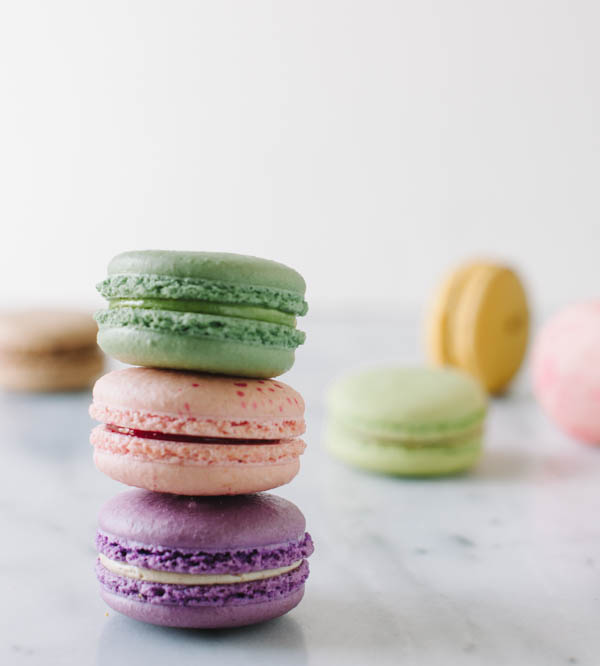 Above: Italian method macarons made at the bakery
Like most trends in life, I'm late to the game when it comes to macarons. Part of the reason is because I used to HATE them. There aren't a lot of sugary treats I won't eat but macarons used to be one of them, mostly because I thought they just tasted like dry crumbly sugar. That changed during the summer of 2015 when Aaron and I stayed at the Venetian in Las Vegas. They happened to have a Bouchon Bakery inside the hotel (danger!) and Aaron convinced me to get a salted caramel macaron. I won't tell you how many of them we ate in the 3 days that we were there, but let's just say a 2 year obsession began with baking (and eating) macarons.
I spent years making batches of macarons using both the French and Italian methods, getting cracked tops, lopsided feet, and lumpy shells, and pretty much every other kind of issue you can imagine. Fast forward to the summer of 2017 when I worked in a bakery. From pretty much the first week I was there, I was responsible for making large batches of macarons, and failure was not an option. I've learned a lot in the past 2 years, and hopefully these posts will help you enough so that you don't have to waste as much almond flour as I did.
There are essentially 2 methods to making macarons.
The French method starts out with a French meringue (sometimes called common meringue), where egg whites that are whipped with sugar until they reach stiff peaks. The dry ingredients (almond flour and powdered sugar) are then folded into the meringue to form a batter. When learning to make macarons, most people start with this method. It doesn't require any special equipment, and there's no chance of burning yourself with boiling sugar syrup. However, the mixing/macaronage process can be tricky since the meringue is delicate and not very stable.
The Italian method uses an Italian meringue, where boiling sugar syrup is poured slowly into the egg whites, cooking them as they whip. This results in a more stable meringue, and many bakeries use this method for its consistent results. Although this process does require extra steps, the stable meringue makes the macaronage process less treacherous. I find that I get less air bubbles with this method as well.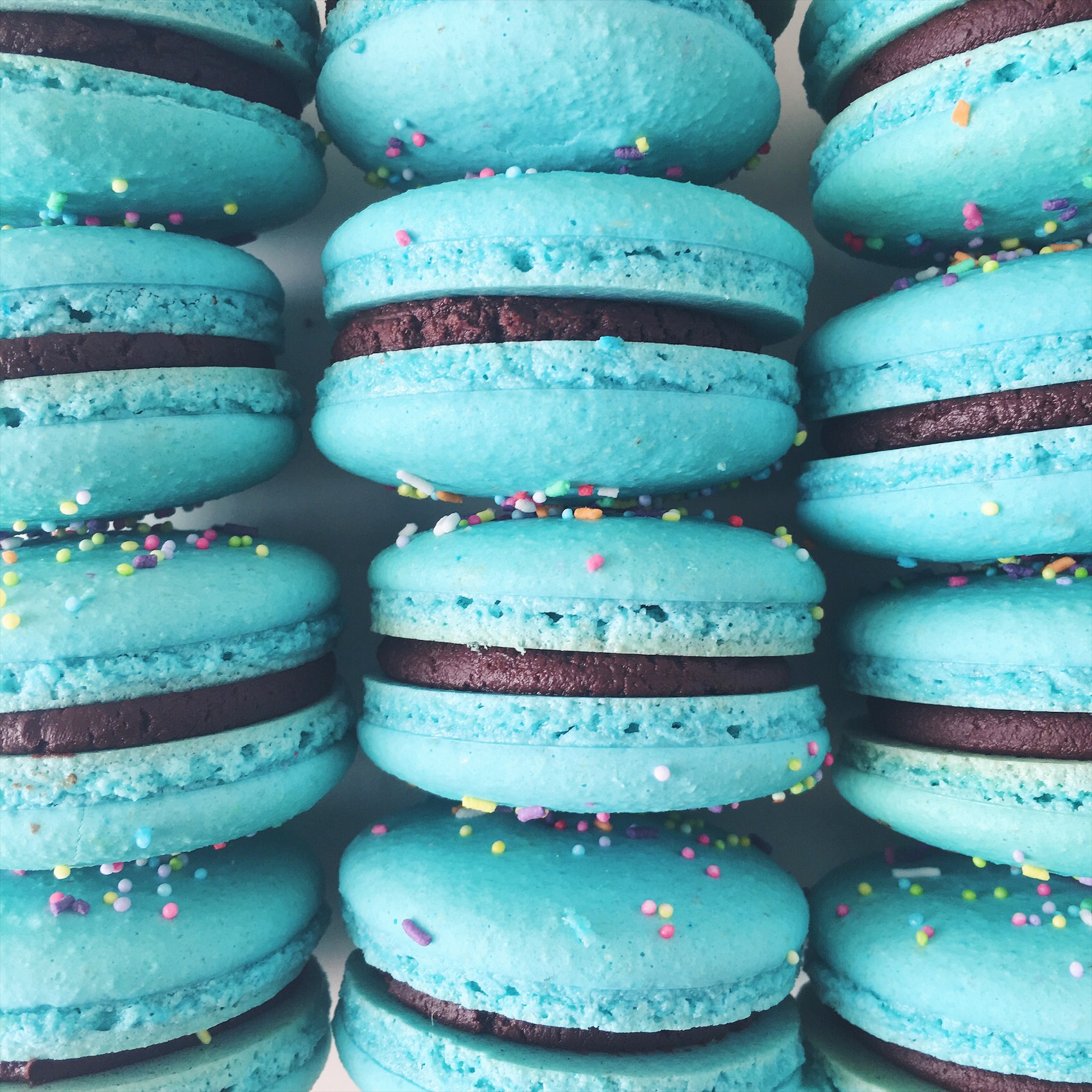 Macarons made with the Italian method
So which is better? There are pros and cons to each, and I'll be posting recipes using both methods. I like the ease of the French method, and the fact that I can make it in small batches. Recently, I've grown more comfortable with the Italian method since that's what I used at the bakery. I also prefer the chewy texture of the finished product.
In terms of appearance, Italian macarons tend to have a taller rise. You can see below that the interior of Italian macarons are very full and compact, while the interior of the French macaron shell is lighter and more airy. However, the texture of French macarons can vary a lot depending on the recipe. I have also noticed that the exterior of French macaron shells have a shinier appearance, while the Italian macaron shells have a duller finish.
Above: Italian method  Below: French method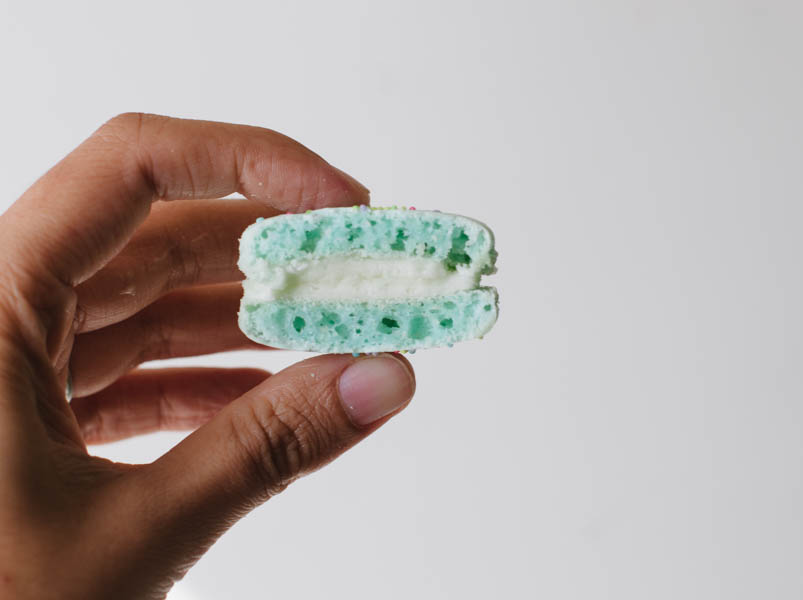 Have you tried either or both methods, and do you have a preference?