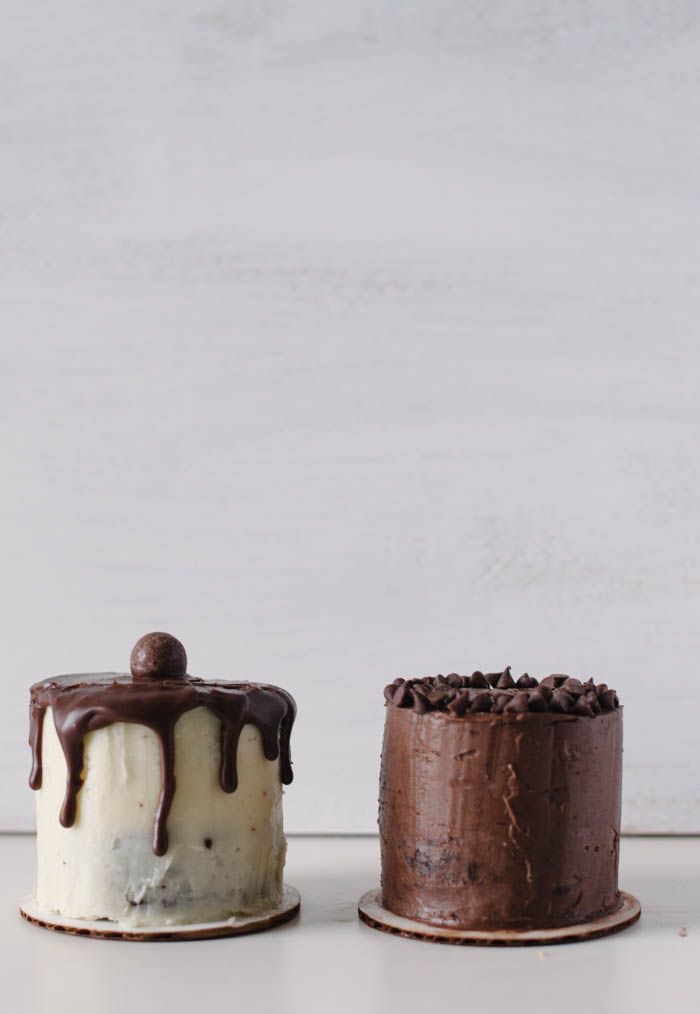 Welcome back to a new edition of In the Oven! With Valentine's Day and my birthday being this month, there was no shortage of baked goods that came out of my kitchen. The picture you see above is of the his and hers mini cakes that I made for Valentine's Day. The cakes are a version of these Chocolate Covered Strawberry Mini Cakes I made a few years ago, which have become a yearly tradition for us.
His- chocolate cake with mocha frosting and mini chocolate chips
Hers- chocolate cake with peanut butter filling, malted vanilla frosting, chocolate ganache and a chocolate malt ball.
Mine was a take on chocolate covered peanut butter malt balls that I recently discovered in the bulk section at Whole Foods.