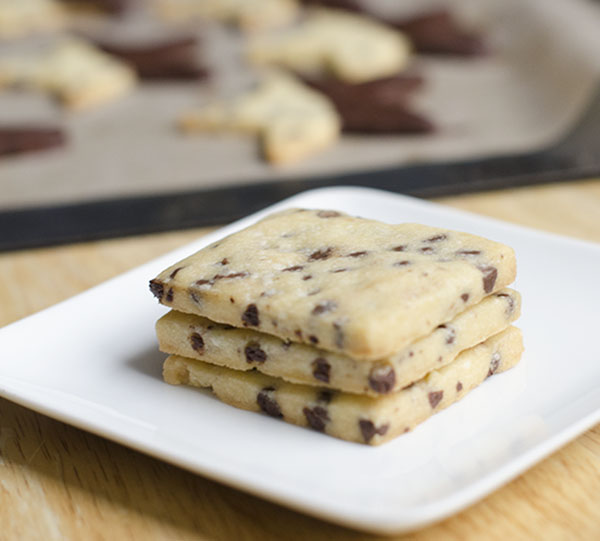 Why did it take me 30 years to discover shortbread? I mean, I've had shortbread before, but I've never truly appreciated its greatness until I made these cookies. They're crispy on the outside, but melt in your mouth once you bite into them, and they're light enough that you can eat 5 without even thinking about it. And the addition of chocolate is never a bad thing. With Christmas just around the corner, I plan to bring these to every gathering and cookie exchange.
The dough is super easy to make. All it takes is some butter, powdered sugar, vanilla, flour, and mini chocolate chips. Mix it all together, and roll out the dough. I took Use Real Butter's tip and used a freezer bag to roll it out, albeit not as neatly as she did. The I put the dough into the fridge to chill.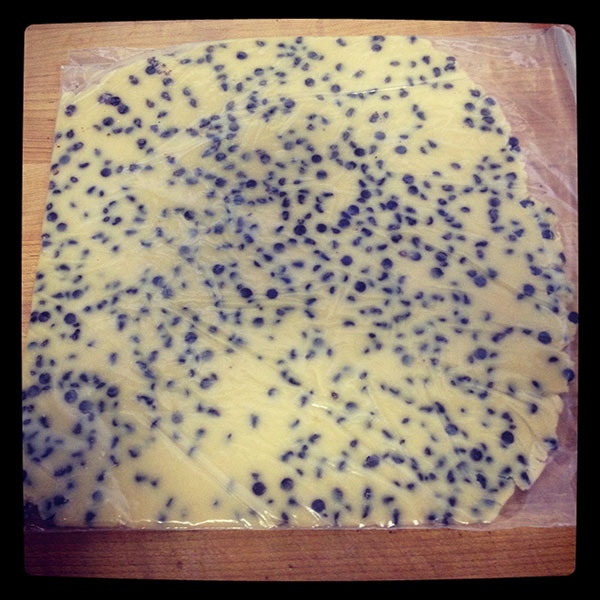 I cut the top off of the plastic bag, and used a cookie cutter to cut out star shapes.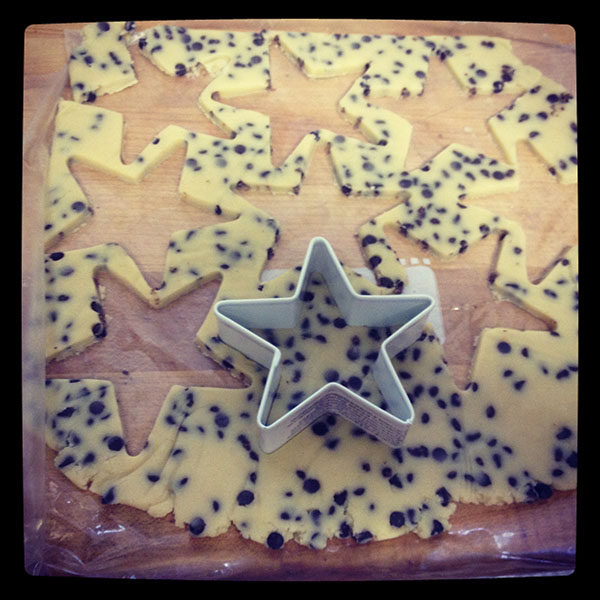 And then I baked them for a few minutes at 325 degrees.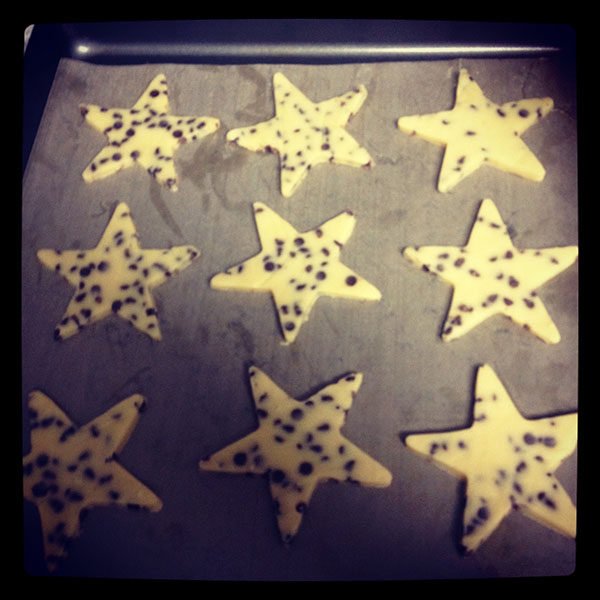 Since I had some leftover scraps of dough, I rolled it out again and cut it into squares. No sense in wasting good cookie dough.
And if you love chocolate as much as I do, dip half of the cookie in some chocolate, because the addition of chocolate is never a bad thing.
For the vegan version of these, click here.
Looking for more shortbread recipes:
Dark Chocolate Shortbread with Pistachios and Sea Salt
Brown Sugar and Cinnamon Shortbread
Chocolate Chip Shortbread Cookies
Ingredients
8 oz. (2 sticks) unsalted butter, room temperature
2/3 cup confectioners' sugar
1/2 tsp. vanilla extract
2 cups all-purpose flour
3/4 cup mini chocolate chips
For dipping: 4 oz. good quality chocolate, chopped
Instructions
With an electric mixer, beat the butter and confectioners' sugar on medium for about 3 minutes, or until smooth. Beat in the vanilla extract.
With the mixer on low, beat the flour in until it just disappears into the butter mixture. Do not overmix.
Fold in the mini chocolate chips. (I used my hand to knead them in gently).
Transfer the dough into a gallon sized ziploc or freezer bag. On a flat surface, use a rolling pin to roll the dough out about 1/4 inch thick. Chill the dough until firm (about 2 hours).
Preheat the oven to 325 degrees fahrenheit and line 2 cookie sheets with parchment paper.
Take it out of the fridge, slit the plastic bag and remove the dough. Use a cookie cutter to cut out shapes, or use a knife to cut the dough into squares.
Bake the cookies for about 18-20 minutes, or until the edges just begin to brown, rotating the pans halfway through the baking time. These cookies taste better when they are still slightly pale, so watch them carefully near the end to ensure that they don't get too brown. Cool completely.
If you want to dip these in chocolate, melt half of the chopped chocolate in the microwave in 30 second intervals, stirring after each interval. Once the chocolate has melted completely, add the remaining chopped chocolate and stir until combined. Allow the melted chocolate to cool slightly, then dip the cookies into the chocolate, and transfer onto a sheet on parchment or waxed paper to cool.
http://cakemerchant.com/2012/12/11/chocolate-chip-shortbread-cookies/
Note: Cookie recipe adapted from Use Real Butter